Is it me, or are fungi having a "moment?" I'm seeing them everywhere: on clothes, tights, even backpacks! When my son has a nature class, and they study fungi, there's always another new book to discover at the library. For someone who previously never really cared about them — well, perhaps a better word to use would be that I never really ever thought about them — they're actually pretty neat.
I admit that if it weren't for my son's class, I never would have even picked up a book on them, and that would have been a shame. Did you know they're the most populous kingdom on the planet, with about 3.8 million fungi existing worldwide? More than 90 percent aren't even known to us. How wild and amazing is that? They help yield antibiotics, they are decomposers in nature, they can serve as nutrition (some of them, anyway), and they aid with soil fertility, to name a few things. They're quite the multitaskers!
While we might be very familiar with the fairy garden-associated mushroom with the red top and white dots (the fly agaric), the mushroom world is really colorful — almost every color is represented. There's so much to learn about fabulous fungi, and I've put together a list of books for everyone — from kids to adults — to enjoy.
Let's take a look!
Books For Kids and Teens
This is a super cute, smaller book that's great to take on hikes and outdoor activities, and it's full of wonderful and colorful illustrations. While ostensibly for kids, it's really informative and good for adults, too. It has tips on mushroom identification, nature activities to do, fun facts about mushrooms, and interesting history tidbits to read about. It's a perfect introduction to fungi while helping to make real-world identification easy and fun. This recently came out, and I can't wait to bring it to nature class with us.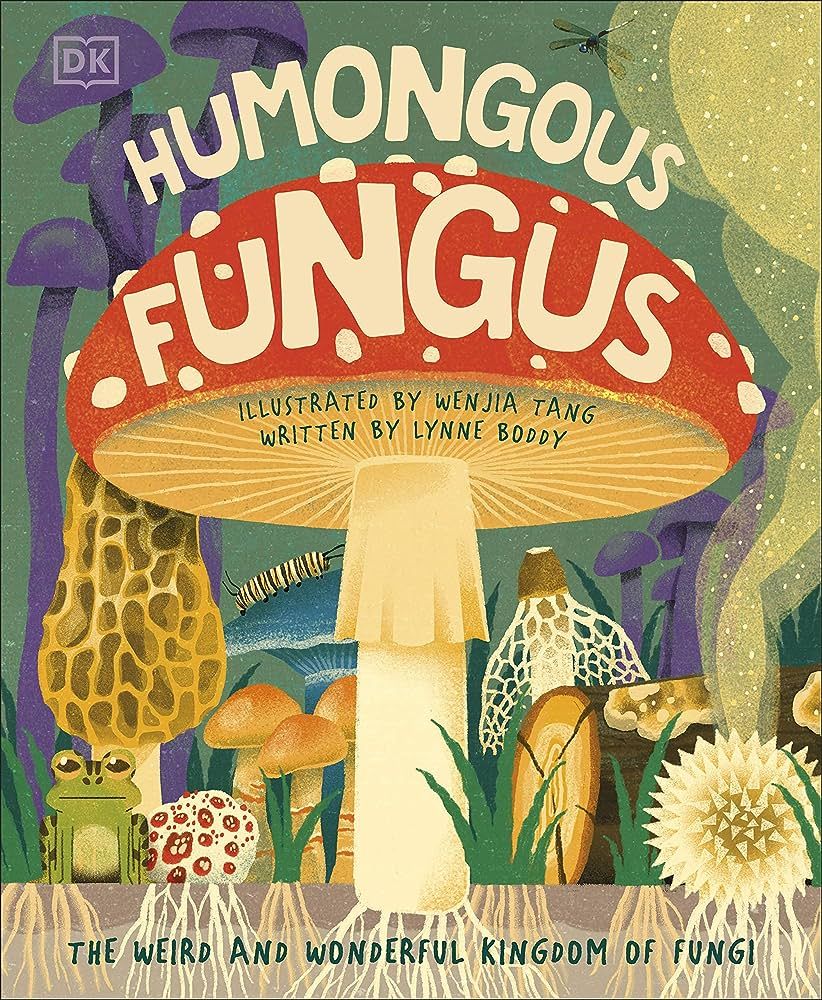 This is a brightly colored, info-packed book about fungi that's perfect for elementary school kids. It reviews the fungus kingdom, poisonous fungi, lichen, fungi that help the earth, different uses for fungi, and much, much more. Full of interesting stories and fun facts, it not only provides an introduction to fungi but also situates them in the larger context of nature and our world. We return to this one year after year, and each time, we learn something new.
If you aren't familiar with the Welcome to the Museum series, you're missing out. This one is especially gorgeous. The illustrations and images in this oversized book are so beautiful that it's also a fabulous coffee table book, even if you're not into fungi. The text is written by mycologists and reviews fungal diversity, biology, interactions, and fungi and humans. It's a wonderful book that's definitely worth adding to your collection. Content-wise, it's better for older kids and adults, but all readers will appreciate its beauty.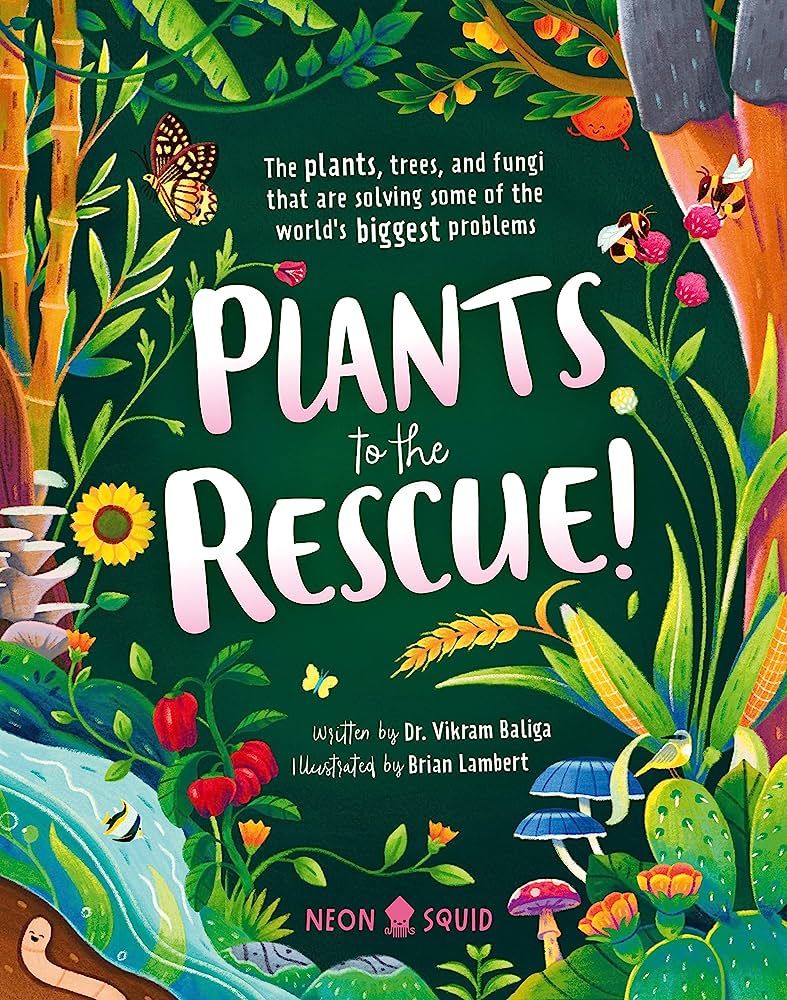 Baliga's not just a professor of botany – he's also a podcaster (Planthropology) and a TikToker (ThePlantProf). He shows kids just how amazing plants — including fungi — are. He writes about seeds, algae, different "super plants," glow-in-the-dark plants, and lots of other cool plants in this book that's also vividly illustrated with bright colors and beautiful drawings. It's a fascinating read for anyone who wants to learn more about nature.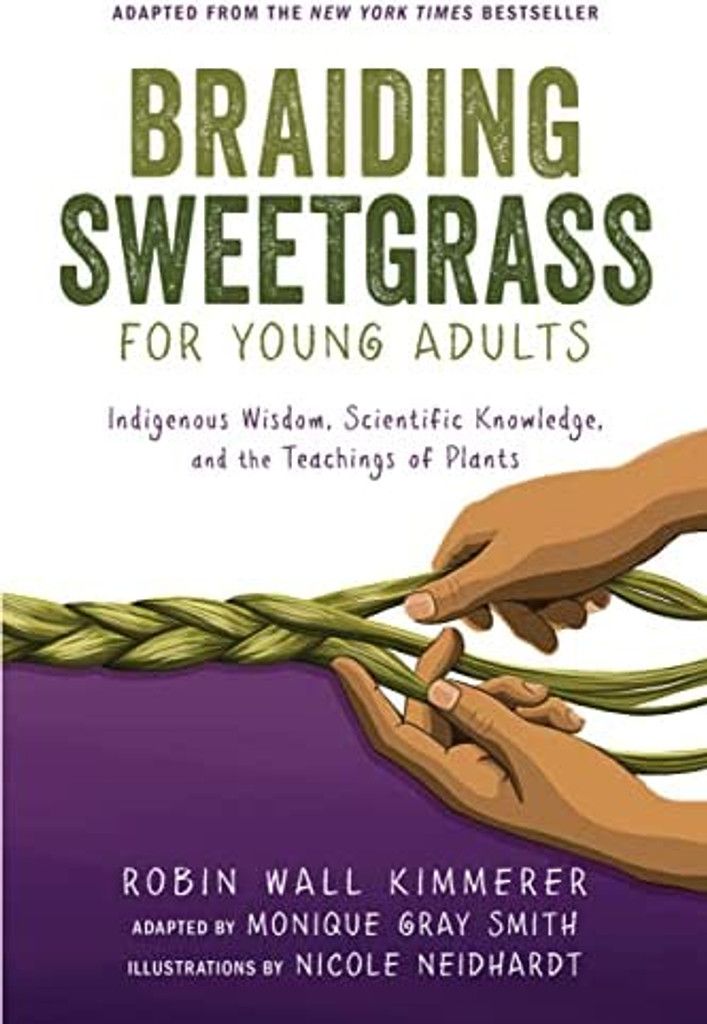 This young adult adaptation of Kimmerer's Braiding Sweetgrass offers an accessible entry into ecological understanding from an Indigenous science standpoint. Wonderfully illustrated, the book has sidebars, stories, science, and more to encourage readers to reconnect with nature on a deep and basic level. Reflective prompts provide further engagement, and it's really just a wonderful book — even for adults. (Dare I say…I might like this version more than the original?)
Books For Adults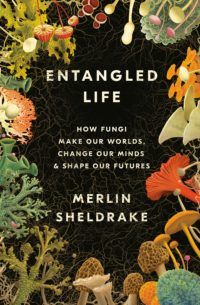 I had heard a lot about this book and kept seeing it pop up in friends' bookstacks, but I finally read it recently after eyeing it for a while. Sheldrake takes fungi and makes them absolutely magical, diving into the world of fungi like you can't even imagine. He brings wonder to the field, writing with lyrical prose about the relationships fungi have with nearly everything on earth and their role in the ecosystem. He brings up plenty of thought-provoking questions and shows that for all we do know about fungi, there's still so much out there to learn. It's an unexpectedly intriguing read.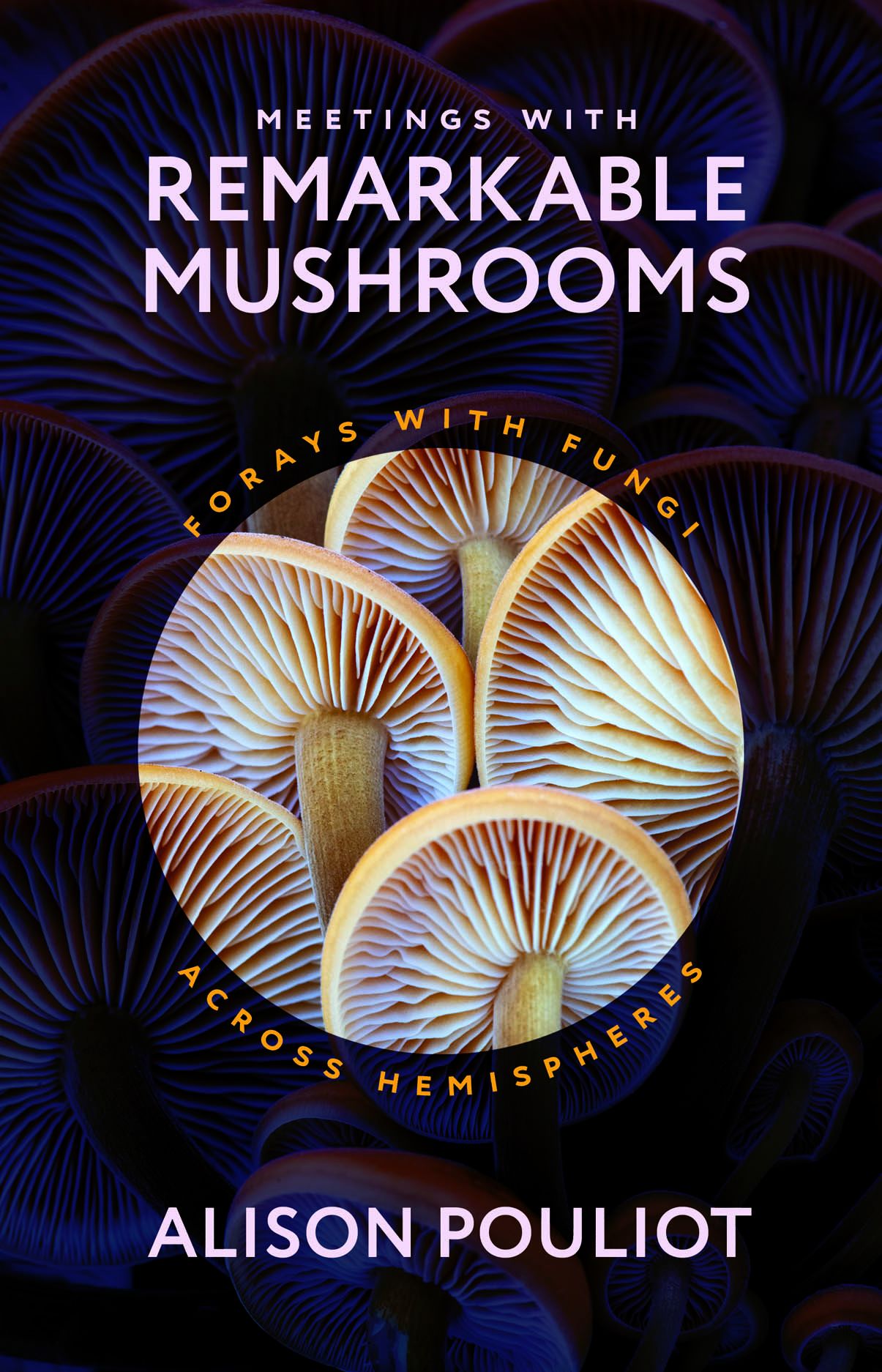 Pouliot, an ecologist, takes the reader all over the world to both the northern and southern hemispheres so she can experience two autumns in search of fungi. Along with color photos, we travel to Australia's deserts, Iceland, and the Cascades, learning about things like truffles and vegetable caterpillars (which are actually neither and instead is actually a fungus!). It's a cerebral but accessible book that's a joy to read, thanks to Pouliot's enthusiastic approach.
This pocket-sized book is very handy to throw in your bag on your next nature walk. It shows you how to identify various kinds of mushrooms and reviews how to forage safely, although not necessarily for eating. Stories, reflections, and activities are interspersed throughout the text, making this illustrated little guide a great intro for the mushroom-curious.
---
Which foray into fungi will you read first?
If you're looking for even more books about fungi, check out this post on marvelous mushroom books and this post on mushrooms and their role in horror novels.