I was scrolling through TikTok recently when I stumbled across a video recommending some morbid nonfiction. As a genre, I hadn't really considered it before, but the term so perfectly describes much of what I'm drawn to in the world of nonfiction. True crime has never been my thing. I get the appeal — I do — but exploring present day killers and unsolved cases just hits a little too close to home. I already live in this society, okay, I don't need to make myself any more terrified of what it's capable of. And then there's always the ick factor of inadvertently glorifying murderers that can come along with it.
But historical crime? Reading about stories that happened hundreds of years ago when forensic science wasn't as adept as it is today? Diving deep into the horrors of medical history when surgeons were little more than butchers? Learning about poisons and their effects on the body? Now, those sorts of things are my jam.
It's safe to say there's definitely some cross over between morbid nonfiction and true crime. In fact, true crime could probably be considered a sub-genre of morbid nonfiction. And I've included a number of historical crime books on this list. But unlike true crime, the confines of morbid nonfiction are wide and ever-expanding. And the good news for me — and you — is that there's a whole lot of it!
I've divided the books into sections based on theme and topic to help readers find exactly what they're looking for, but this list honestly could've been twice as long. There are so, so many morbid nonfiction books, and I've only included a relatively small selection here. Whether you're a fan of historical crime, medical history, poison, cults, or death — well, we've got a little something for everyone.
One last note before we begin. This is probably an obvious disclaimer, but nonetheless: keep in mind some of these titles get dark. And I mean dark. It's not all murder and serial killers by any means, but that doesn't mean it's all sunshine and daisies either. We're talking cults, cannibalism, and some of the darkest corners of medical history. I'm not even going to attempt to go into specific trigger warnings for each title, because it would simply be too many to count. Suffice it to say, be prepared for some nightmares if you read these books before bed.
Murder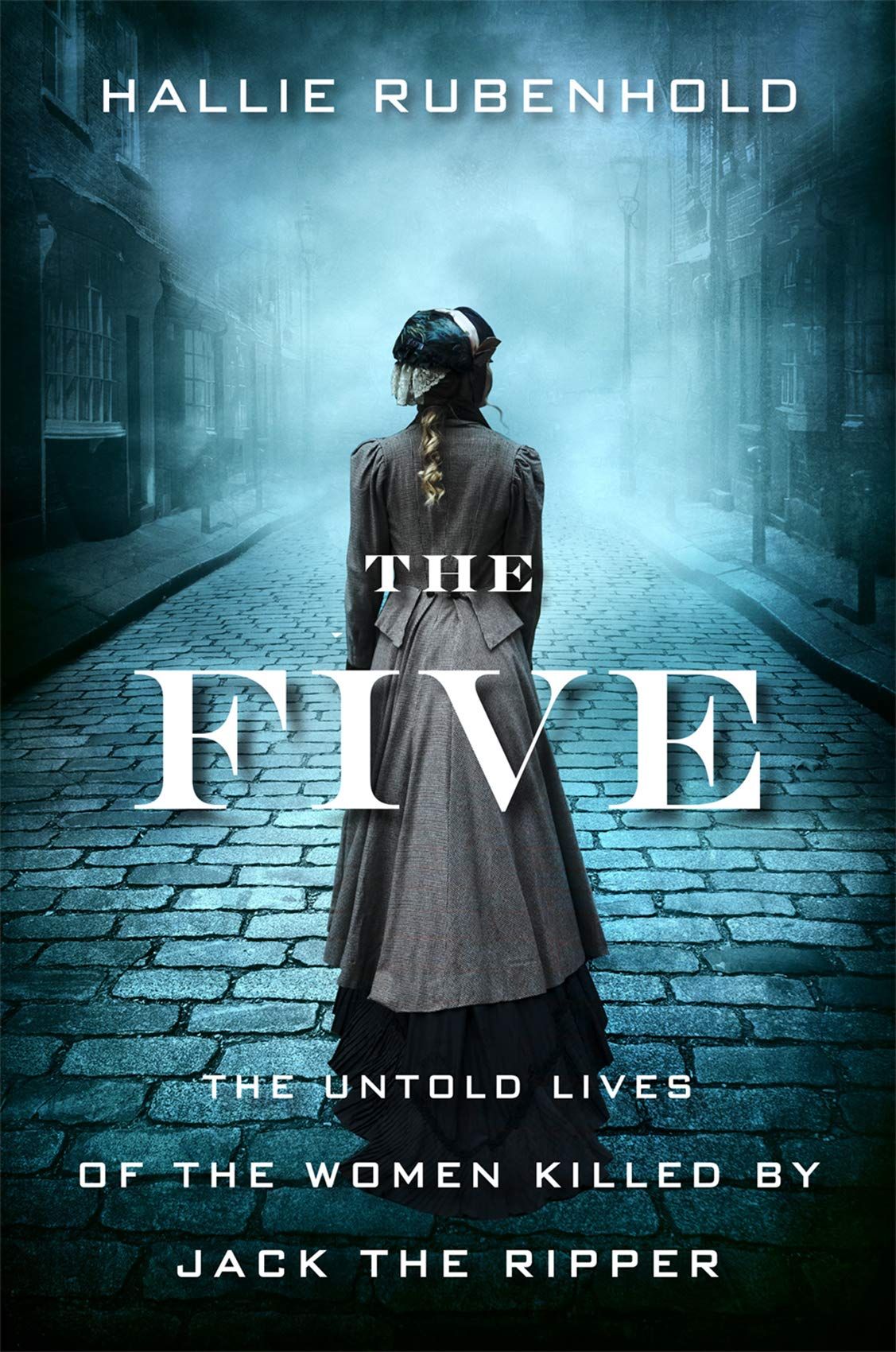 Like most people in the world today, a few facts about Jack the Ripper have permeated my consciousness through cultural osmosis. I've never actively sought out much information about the Victorian killer, but I knew he operated in Whitechapel, killed with surgeon-like precision, and mostly targeted sex workers. Well, I thought I knew that. But Hallie Rubenhold's biographical look into the lives of the five (canonical) victims of Jack the Ripper completely upended that assumption. Regardless of their profession, these women deserve to have their tragic stories told. But the realization that they were dismissed and under-investigated because they were poor and therefore assumed to be sex workers makes it all the more important that Rubenhold is finally bringing the truth to light. It's heartbreaking, of course, but The Five is full of compassion for these women whose hardships began long before they wound up on the streets of Whitechapel.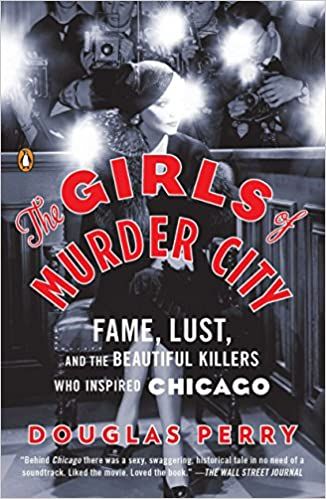 An intrepid reporter determined to make a name for herself at the Chicago Tribune sets her sights on two murderers: "Stylish Belva" Gaertner and "Beautiful Beulah" Annan. Both shot their lovers dead, and while "girl reporters" are meant to be writing about clothes and cooking, Maurine Watkins has her sights set on these two murderous women. Eventually she would write the play Chicago, but in the Jazz Age Second City, it would be her reporting on Belva and Beulah that turned them into criminal celebrities with admirers and copycats strutting down "Murderesses' Row."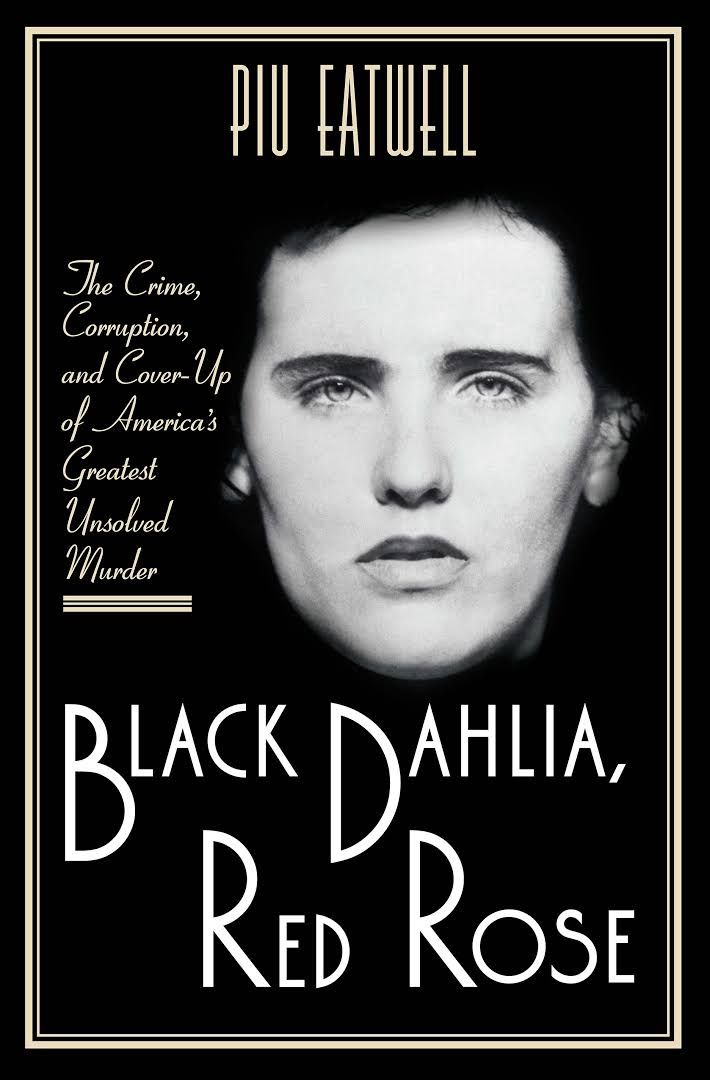 One of the most infamous unsolved murder cases in U.S. history, the Black Dahlia has consumed public consciousness for decades. But with unredacted FBI reports, recently releases LAPD files, and exclusive interviews, Eatwell shows how the life of a brutally murdered aspiring actress was twisted into a warning for America's "loose women" by a media thirsty for headlines. And she may have even finally figured out the most-likely culprit.
When you think of American serial killers, I'm sure a few big names come to mind, most of them men. But did you know that a family of four homesteaders in the post-Civil War West are among the most infamous? The Benders, who ran a trailside inn in Kansas, were a seemingly respectable family. But when countless bodies were discovered in their orchard along with a blood-stained cellar, a horrifying new picture came to light. Who exactly were the Benders, a family capable of such appalling crimes? Crack open Hell's Half-Acre to find out.
Medicine
It's fairly well known that the doctors who pioneered gynecology as we know it today performed horrific, unmedicated medical procedures, primarily on enslaved women. Their belief that Black enslaved women didn't feel pain in the same way as white women permeated the medical field in ways that are still being felt today. From southern plantations to northern urban enclaves, Deirdre Cooper Owens shows how these men furthered baseless racist theories that affected patients across the country even as they advanced medical science.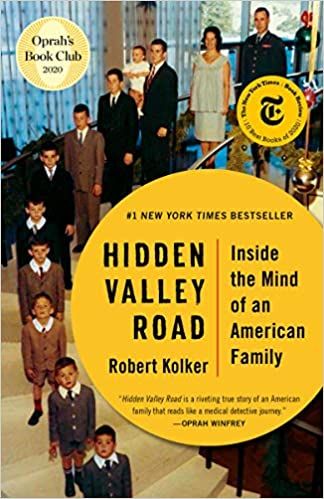 The Galvin family is quite large, with 12 children, 10 of whom are boys. But that's not the most shocking thing about them. Of the 12 children, six of them have been diagnosed with schizophrenia. In Hidden Valley Road, Kolker explores the effects these diagnoses have had on the family — particularly the "healthy" siblings — and the family's contributions to medical science and the search for a genetic source of schizophrenia. If you enjoy this one, I also recommend Girls and their Monsters: The Genain Quadruplets and the Making of Madness in America by Audrey Clare Farley.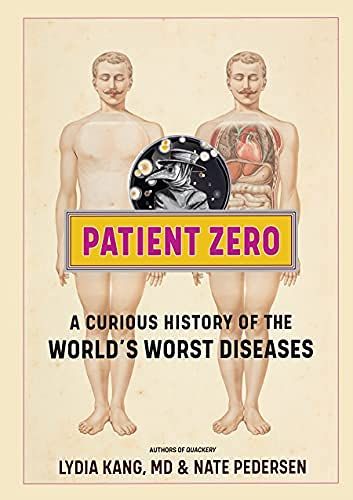 Patient Zero takes a look at some of the worst epidemics and pandemics that have ravaged society throughout history and the very first patients to contract them. It's written with Kang and Pedersen's signature wit and features chapters on science, culture, and cures to find out how these epidemics started, how they spread, and how we have tried to stop them.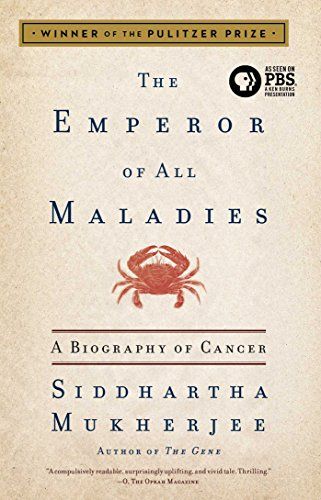 Speaking of the world's worst diseases, few carry with them the cultural dread of a cancer diagnosis. It's almost impossible to live a life untouched by cancer, whether personally or through someone you know. And in The Emperor of All Maladies, physician and researcher Siddhartha Mukherjee takes down the disease's biography, from its first recorded cases to our new understandings of what cancer really is.
Like Medical Bondage, Medical Apartheid takes a look at the ways that Black Americans have been used as unwilling and unwitting subjects in medical experiments throughout history. From grave robbing and eugenics to the notorious Tuskegee experiment, Washington reveals shocking instances of medical abuse. These events have shaped the divide in patient care and outcomes that affect people today while also giving important insight into the mistrust so many Black Americans feel toward researchers and medical professionals to this day.
In this more lighthearted Lydia Kang and Nate Pedersen team up (see also: Patient Zero), the duo explore the wild, wacky, and disturbing history of medical quackery. From mail-order tapeworms to prescribing morphine for infants, these quack cures go from undesirable to deadly. And with pages full of illustrations, ads, and other fun details, Quackery somehow makes the history of horrifying medical mishaps fun.
Poison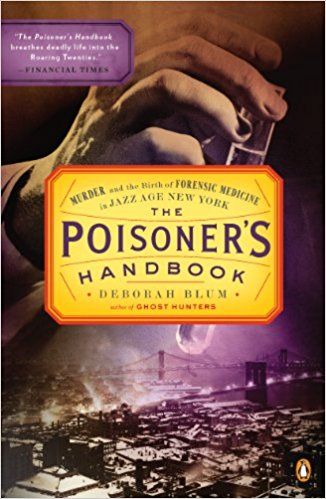 If you, like me, have a certain morbid fascination with poison, this is the primer you've been looking for. Not only does the book cover a plethora of poisons, it also recounts crimes involving them and the investigations that brought about the birth of forensic medicine in 1920s New York. The story of chief medical examiner Charles Norris and toxicologist Alexander Gettler adds a compelling narrative throughline to exploration of poisons. It's equal parts insightful and fascinating with a healthy dash of shocking murder thrown in.
Throughout history, royals have gone to extreme lengths to prevent themselves from being poisoned. But while they forced prisoners and servants to taste their food and try on their underwear, the real danger was in the medications, cosmetics, and living conditions they surrounded themselves with every day. From mercury and arsenic to open latrines, the royal life was full of poison where you would least expect: in the very palaces royals built to keep them safe.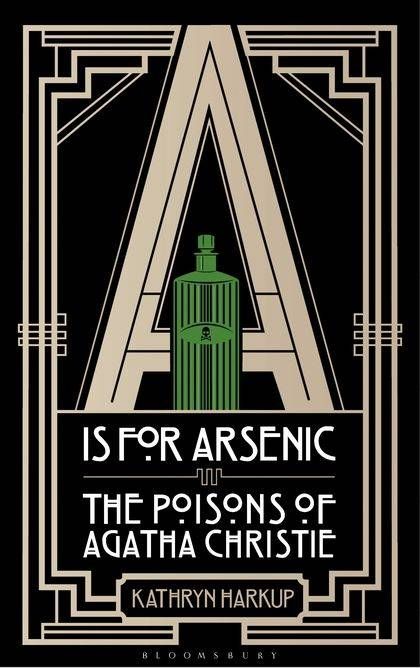 Agatha Christie's intricate knowledge of poisons is central to many of her books and yet often goes unnoticed by readers. In A is for Arsenic, Kathryn Harkup, a former research chemist, explores a different Christie book with each chapter, diving deep into the poisons used to make these mysteries come to life. It's a book that delights, whether you're a mystery fan or simply a poison aficionado.
Cults
Cults are a particular fascination of mine. I've shocked a few friends and bystanders with my knowledge of Scientology, Heaven's Gate, and the like. But this book by award-winning Japanese author Haruki Murakami details a cult that didn't only hurt its followers, it violently attacked the public as well. Though you've probably never heard of it if you aren't a bit of a cult fanatic yourself, Aum Shinrikyo has been dubbed a terrorist organization by many countries including Russia, Canada, Kazakhstan, and formerly the United States (which now view it as defunct). In 1995, after several failed attempts, cult members released sarin gas — a poison twenty-six times as deadly as cyanide — in the Tokyo subway system. In Underground, Murakami interviews survivors, cult members, and others to get a clearer picture of the terrorist attack and its lasting impact on Japanese society.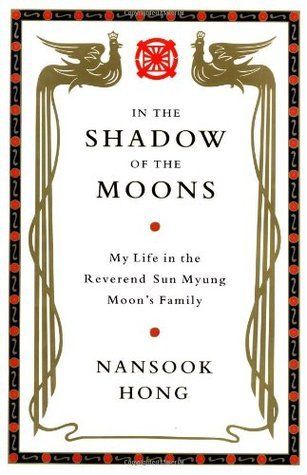 Born to original members of the "Moonies," AKA the Unification Church, Nansook Hong was raised to believe that Sun Myung Moon was the new messiah. At 15, she was summoned by Moon and told to marry his eldest son. Fourteen years of abuse would follow before Hong finally decided to leave her husband and the cult. It's a story of a corrupt organization, domestic violence, and the courage it takes to leave behind the only life you've ever known.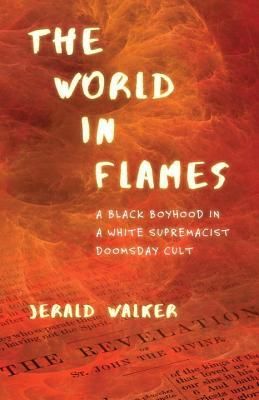 According the the preachings of the Herbert W. Armstrong's Worldwide Church of God, the end of the world would come about in 1975. It was a white supremacist cult that rules its members lives with fear and intimidation. And Jerry Walker, the son of two blind parents, was raised to believe he was one of the chosen ones despite his race. Only when the end of the world didn't come about in 1975, Jerry began to question the church's terrifying teachings and hope there might be a better life away from its teachings.
Science
In Gilded Age Chicago, an heiress revolutionized how we investigate deaths. In fact, Frances Glessner Lee is the reason why homicide detectives exist. The mother of forensic science changed the way we look at — and investigate — death forever. Her impact on the popularity of forensic science as both a cultural television phenomenon and a science has long been overlooked, but in 18 Tiny Deaths she finally gets her due.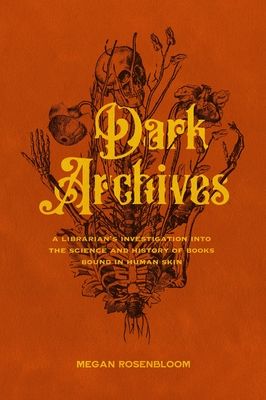 In Dark Archives, Megan Rosenbloom lays out the terrible but true history of books bound with human skin. Dozens of books both proven and rumored to be bound in human flesh reside in museums and libraries around the world. And it is the job of a team of scientists, curators, and librarians to test these anthropodermic books to see if they're the genuine artifact. But why do these books exist in the first place? Alongside modern day testing and ethical quandaries of how to care for and keep these books, Rosenbloom explores the history of those who bound — and were bound up in — these books made of human skin.
Frankenstein and Mary Shelley may have their place in the cultural consciousness, but are you familiar with the real-life science experiments that inspired her story? At the dawn of the Industrial Age, scientists obsessed with biology and electricity were attempting to reanimate the dead. And these real-life tales of horrifying human experimentation were taking place just as a young Mary Shelley began imagining a mad scientist of her own.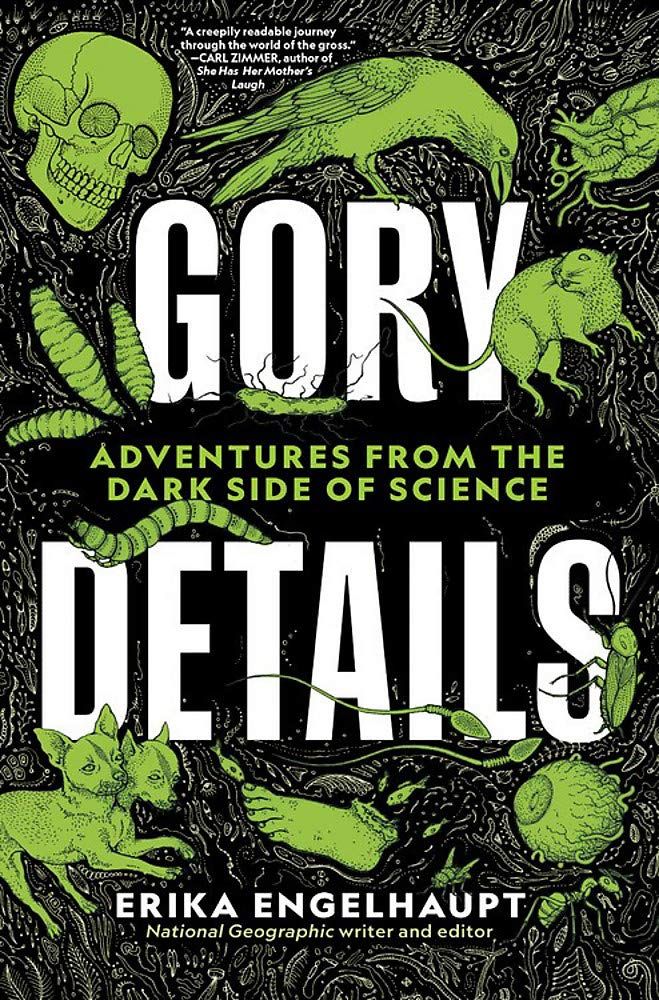 From a research biologist who decided to experience stings from every insect — for science! — to murderous mammals, this book explores the strangest and darkest sides of science. Science reporter Erika Engelhaupt interviews leading researches, adding a healthy dose of humor along the way. It's science like you've never seen — or read — before!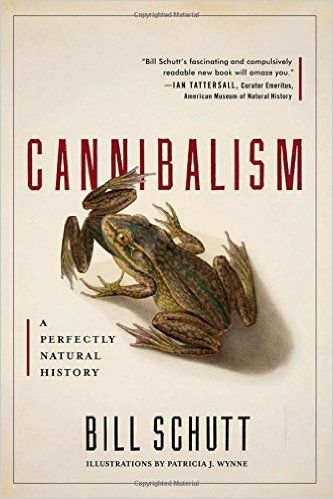 Zoologist Bill Schutt debunks myths about cannibalism — including the idea that it has little or no biological significance — in this book about animals who eat their kin. And, yes, that includes humans, too. What role does cannibalism play in biology and history? And as climate change increases, what role might it play in an increasingly unstable future? Schutt explores all that and more in this fascination exploration into one of humanity's most taboo subjects.
Death
Caitlin Doughty, Youtuber, mortician, and death positivity advocate, is without a doubt my favorite mortician. Odd to have a favorite mortician, you say? Well then you clearly haven't watched any of her YouTube essays or read any of her books, have you? Although her memoir, Smoke Gets in Your Eyes, documenting how she became part of the death industry was also a strong contender for this list, I ultimately had to include From Here to Eternity. This book explores death practices around the world. Juxtaposed with this is the disconnect Americans (and many Westerns) have with death. It's a really fascinating read that will make you question everything you thought you knew about death and dying.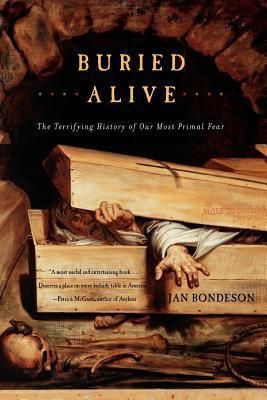 It's a primal human fear: the dread of being buried alive. But where does it come from? In the 1800s, medical journals and fiction alike were filled with tales of people being buried alive. Some estimated that 10 out of every hundred people were buried alive because of the contorted positions they were found in? How legitimate were these fears? And how do they continue to affect us to this day?
Ever wondered what it would take to fake your own death? In the 21st century it seems harder than ever, but for $30,000 a consultant can help you disappear. At least, until a suspicious insurance company digs up your empty coffin. Elizabeth Greenwood takes us on a delightfully bizarre quest into the world of death fraud and the people desperate enough to give up their lives — and families — for the chance at a new start.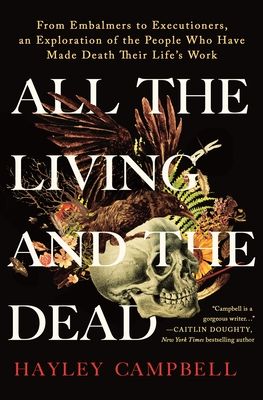 What brings people to work with death? From morticians to crime scene cleaners, the death industry is full of people with compelling stories for how they wound up there. Campbell has set out to tell their stories and find out for herself. Bringing together memoir, history, and philosophy, Campbell explores why people work with death, how it affects them, and whether our distance from death is hurting us as individuals and as a society.
---