Columbia Hillen
From France to Palestine to Jordan, Nicolas Pezout has certainly enjoyed a memorable international career in hospitality over the last 30 years.
And he now brings his vast reservoir of experience to bare fruit at the Mövenpick Hotel Du Lac in Tunisia where he has been general manager for the last six years.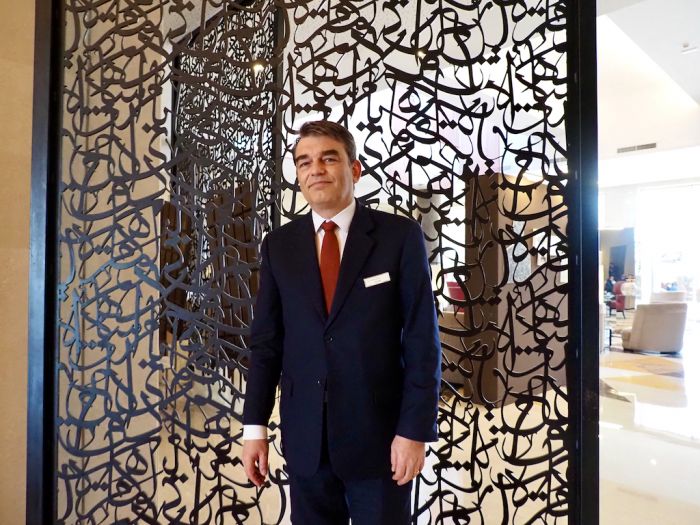 Nicolas Pezout, General Manager. Photo by Columbia Hillen
Moving to Tunis about a year before the hotel was opened, Nicholas also supervised the luxury property's completion as well as the recruitment of over 250 staff and a creative year-long program of events.
Columbia Hillen
Primarily aimed at business clients, this 5-star hotel with 189 rooms and suites is located in Les Berges du Lac, the diplomatic and business district of Tunisia's capital city.
Upon entering, one is struck by the spaciousness of both the lobby and the open Ai Diwan lobby lounge just beyond where guests relax in an informal cafe-like atmosphere. Decor is diverse with tasteful fixtures inspired by Phoenician, Roman and Arab civilizations.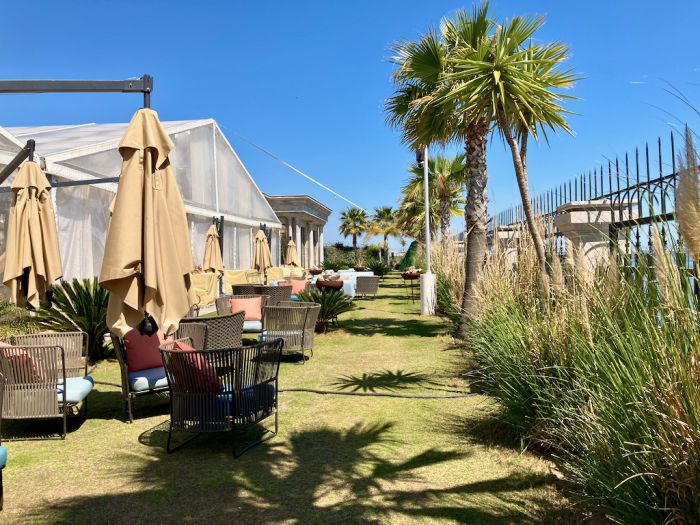 Columbia Hillen
Outside, facing the lake, soft armchairs on a well-tended grassy stretch of lawn lined by palm trees encourage guests to relax in the sunshine with the gentle chirruping of birds as a sound backdrop. Strategically-placed umbrellas provide ample shade.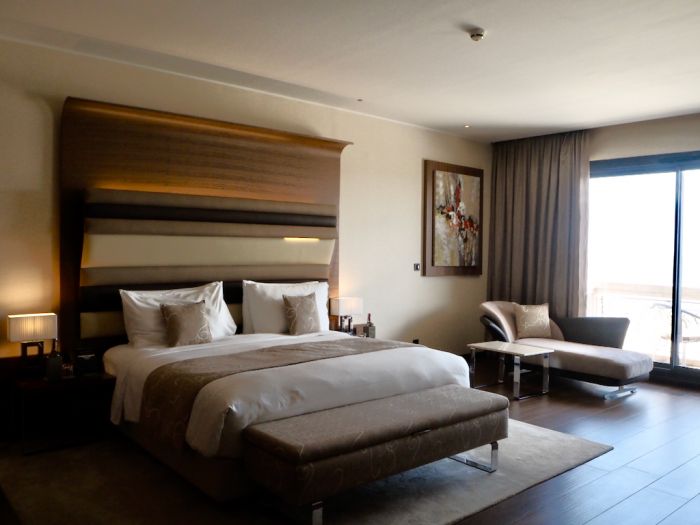 Columbia Hillen
Our suite on the third floor, in the 'Ambassador' category, comprised three spacious rooms and two separate balconies, one from the living-room, the other from the bedroom, with seating overlooking the glimmering lake waters. Other categories include premium rooms, one-bedroom suites and the Presidential suite.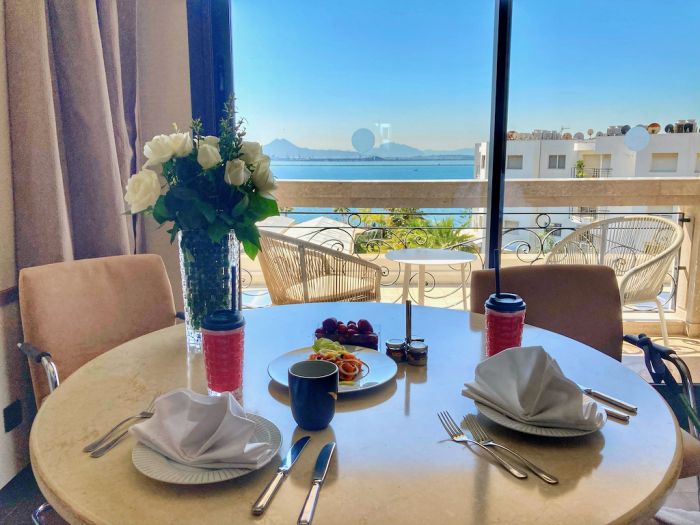 Columbia Hillen
Our living room, reflecting what my companion described as a "light to dark chocolate color scheme" was expansive, comprising a round dining table with four chairs and a comfortable couch with large fluffy pillows and a coffee table. Decorative fixtures included framed paintings, clay pottery and ceramics, many depicting animals of various kinds. Some of the artwork in our suite as well as throughout the hotel was designed by talented Belgian couple, Tine Decroix and Peter Bulcke.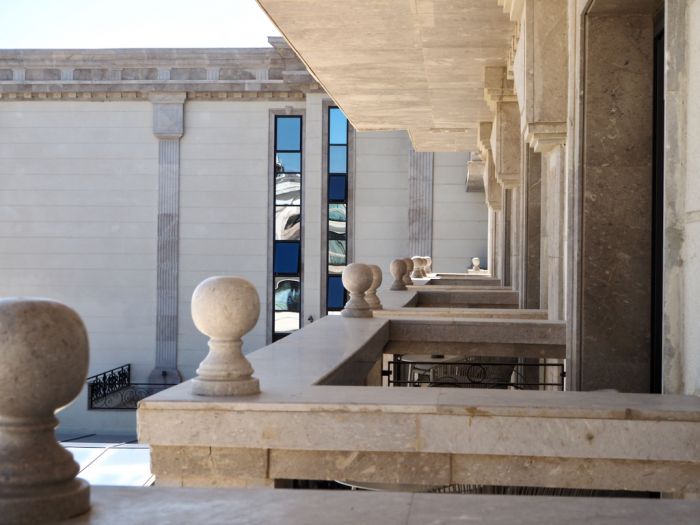 Columbia Hillen
Our bathroom featured Charme D'Orient toiletries, a double sink and a large walk-in shower and bathtub in a marble-tiled room big enough to resemble a sauna.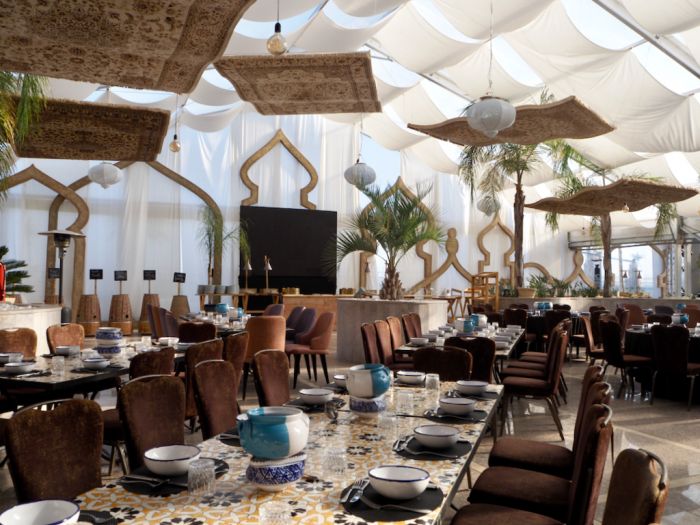 Columbia Hillen
Fortunately for us when we arrived, this pet friendly hotel, which also provides free guest parking, was hosting a special festival throughout Ramadan in an innovatively designed tent-like structure with 'flying carpets' hanging from the ceiling and stage performers every night.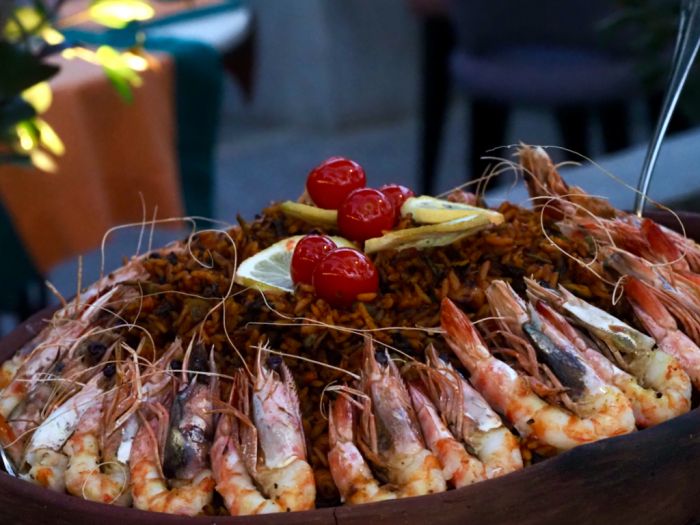 Columbia Hillen
An impressive buffet accompanying the show featured a choice of nineteen main dishes alone from various parts of Tunisia, especially the southern region. Meals, including breakfast, are also served in Le Grand Restaurant.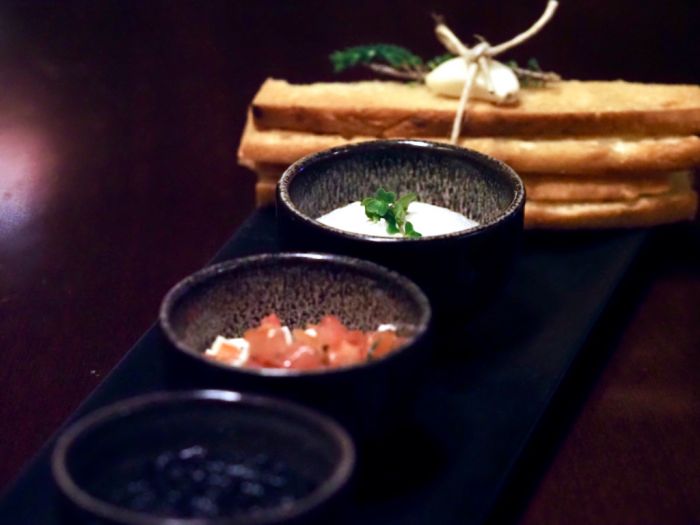 Columbia Hillen
Try a special dining experience at the chef's table – we did and feasted on avocado and shrimp tartar and grilled St. Pierre fish flavored with pink peppercorn accompanied by potato blended with almonds and pistachio and a delicious orange sauce.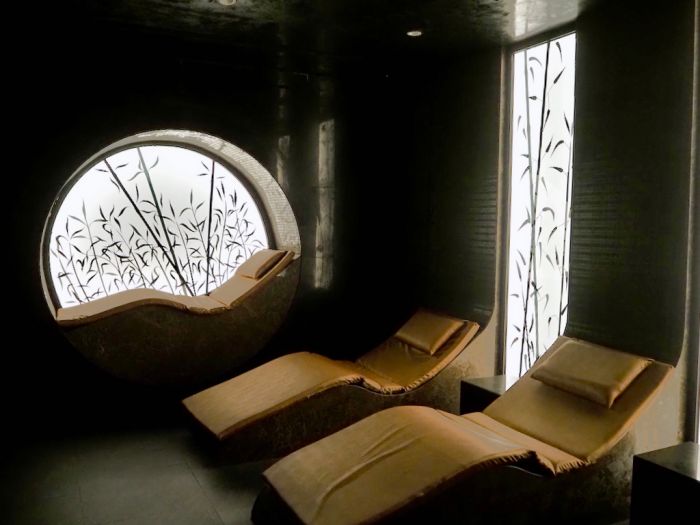 Columbia Hillen
Aside from friendly service and fine food, a highlight of our stay was luxuriating in the hotel's S Per Aqua Spa managed by Zeineb Rahal which comprised a relaxation pool, sauna, hammam, hydrotherapy pools and gym. Classes such as yoga and pilates classes take place here.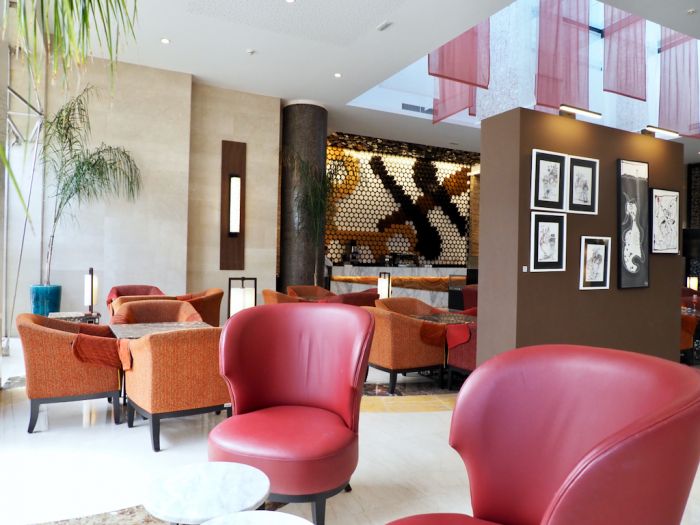 Columbia Hillen
The spa also has ten treatment rooms plus a private cabin for couples. Here under the skillful hands of experienced massage therapists, Abir and Noele, my companion and I enjoyed what were probably the best massages we've ever had, a mix of soothing relaxation, rigorous Thai stretching and medical therapy with the masseuses dexterous use of both arms and hands creating an overall sense of rejuvenation, which helped release tightness in my hips and knees. These massages were preceded by a thorough all-body scrub provided by enthusiastic Iman. Creams and balms used in the spa incorporate cocoa, vanilla, musk and oud essences, orange zest, mint, cinnamon, and even chocolate.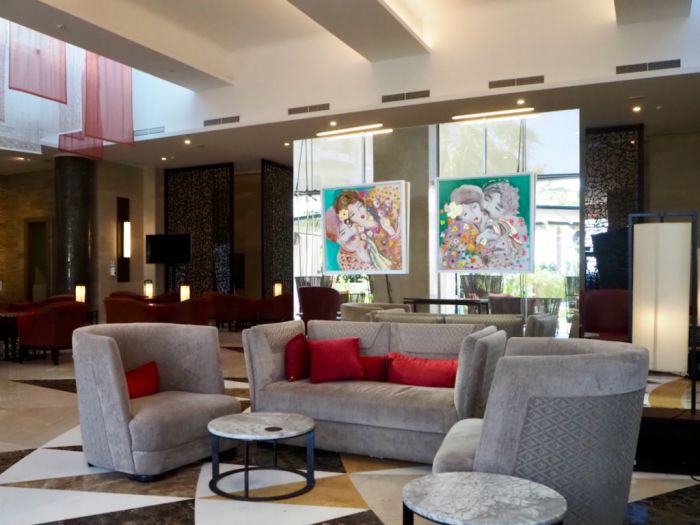 Columbia Hillen
While known as a business oriented hotel with many corporate events, Mövenpick also hosts personal celebrations such as weddings. Among its facilities, it has six conference rooms and a ballroom catering for around 750 people.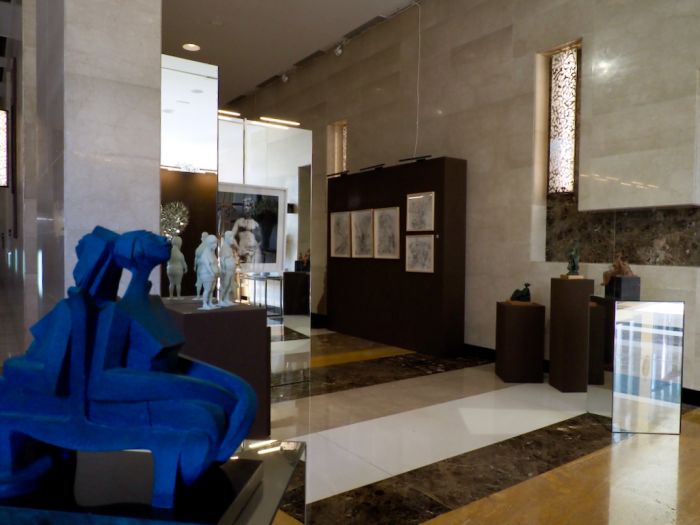 Columbia Hillen
As part of its community outreach program, the hotel in conjunction with local gallery owner, Michela Margherita Sarti, also hosts art exhibitions on various themes in a cozy setting. While we were there, the themes included love and time featuring sculptures and paintings.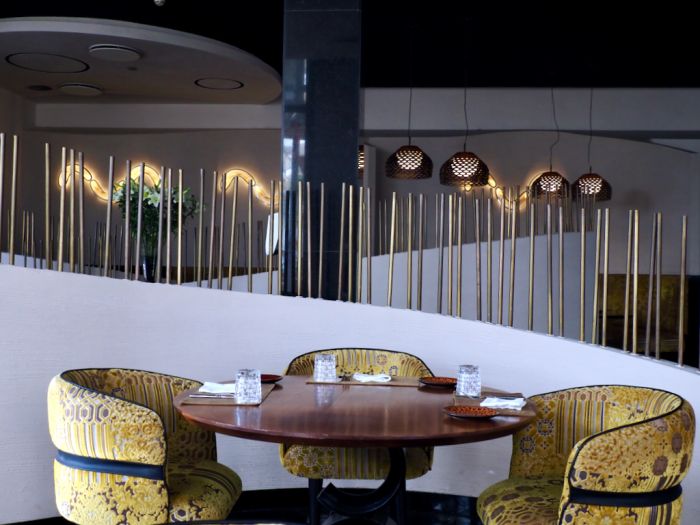 Columbia Hillen
Location is a key advantage for Mövenpick Hotel Du Lac Tunis. 
It is close to many embassies and key multinational companies and only about five kilometers away from the Tunis-Carthage International Airport. It is also only twenty minutes to downtown Tunis and its upmarket shopping malls boasting local and international brands. For a sweet delicacy here, a stop at Maison Fondant offering twenty choices of the classic French dessert is rewarding.
Columbia Hillen
Cultural landmarks such as the ruins of ancient Carthage and the Tunis Medina Old City lined with stalls selling silverware, leather, spices, perfumes and essential oils are also within a half-hour's drive, as are the beach and nightlife of La Marsa, as well as Sidi Bou Saïd, a charming Tunisian coastal town.