Two days after the Oscars, Law Roach used his platform to make a big—and totally unexpected—announcement: he's retiring. In a candid and cryptic Instagram post, the 44-year-old celebrity stylist wrote, "My cup is empty…the politics, the lies, and false narratives finally got me! You win…I'm out."
People were shocked, airing their protestations and expressing mass confusion in the comments. Not only was Roach responsible for Zendaya's and Megan Thee Stallion's triumphant red carpet returns with vintage Versace and Prada ensembles and a custom Bach Mai gown, respectively, along with Euphoria star Hunter Schafer's single feather top at the recent Vanity Fair Oscar Party—but fashion's other big night out, the Met Gala, is less than two months away. One can't help but wonder, what will such an event even look like without the self-proclaimed image architect's Midas touch?
Speculation as to why Roach suddenly called it quits began to spread across the internet like wildfire. But all of the theories and pointed fingers miss the point: Roach is a Black man working in fashion, which is a business as awe-inspiring as it is cutthroat.
He's hardly the first person to air his grievances about the industry and its stifling nature. Back in November 2021, the late Virgil Abloh spoke with Rolling Stone about systemic racism in fashion and how he used his designs as a way to fuel change. Prior to his controversial "White Lives Matter" T-shirts and Balenciaga rift, Kanye West spoke of the same problems in 2014 during a performance at the Wireless Festival in London. In his 2020 memoir, The Chiffon Trenches, André Leon Talley chronicled many instances of combating racism in the hallways of Vogue. Roach's announcement demonstrates a burnout of a certain kind—due to overworking and continuing to exist doing what one loves as a marginalized person. His decision to commit to self-preservation should be applauded, even though his lack of presence on the red carpet will be immediately palpable.
What made Roach distinguish himself amongst countless stylists is his level of connoisseurship, particularly with regards to dressing Zendaya in well-selected vintage pieces. Back in his hometown of Chicago, Roach famously owned his own vintage boutique, Deliciously Vintage, which demonstrates an entirely different level of expertise when it comes to deciding what (or where) to look into the archives. Los Angeles-based vintage seller Johnny Pechuga considers Roach to be a mentor mainly due to his attention to detail. "When you look at what she's [Zendaya] is wearing, there's an authenticity to it, because it's someone who actually knows what they're doing," he says. There is balance from top to bottom, never tipping too far over the line into matronliness or camp. Even Roach himself said in a 2017 interview with Fashionista that "vintage is my addiction." It turns out this addiction, however exhausting, was largely inspired by his grandmother, who would take him thrift shopping, or "junking." As Roach got older, according to a 2018 interview with The Guardian, he would collect clothes in his car. After he began regularly lending out pieces to girlfriends, he figured he might as well try and do it professionally.
If there's one thing Roach knows, it's how to combine sartorial history with the current zeitgeist to create a conversation. Before Zendaya drew attention and countless Instagram likes for her continuous fashion hits on the red carpet, there was Celine Dion. During haute couture week in Paris back in 2016, Roach was responsible for transforming the singer's style, informing the world that her divadom fluidly carried from the stage to the Grand Palais. Outlets like Vanity Fair and The Cut wrote about her sartorial versatility, from full Balmain looks to monochromatic Gucci and one very memorable Balenciaga dress paired with a Saint Laurent jacket. Even Vogue France marked Dion's turn as having a "new fashion credibility." This was all because of Roach.
The fandom doesn't only exist in fashion and media circles either. For younger generations, including millennials and Gen Zers, Roach's impact can be found on TikTok, at @zendayastylefiles on Instagram, or by witnessing Bella Hadid's style transformation in the pages of Teen Vogue, to name just a few instances. "I think there's something in particular about these archival moments that make a celebrity stand out, because that object literally might be one of a kind," says fashion historian Rikki Byrd of Roach's impact. "Celebrities bring forth this excitement to archives that allow the viewers or fans to do some digging themselves." The aforementioned stars ignite discourse about the past and present as well as spread awareness; in turn, they create archives of their own with fans detailing their style evolutions.
One would also be remiss not to acknowledge that Roach has transcended his own lane—people outside of the fashion world know his name. His personal style, commitment to his clients, willingness to be interviewed, and television appearances on America's Next Top Model and Legendary all allowed him to serve a multitude of roles. Above all, he lets his clients be seen while he himself is seen—a bold move in an industry where celebrities are prioritized above anyone else. It was often his own presentation that made people notice that he was there, and that he deserved to take up space just as much as anyone else. In this way, Roach both catapulted certain Hollywood talents into another realm of icon and became the sun within his own empire—a constellation of all the elements that make someone a star: presence, style, personality, talent, and provocation.
In a February 2022 interview with Fox Soul, Roach said, "You can't talk to me any kind of way. You can't treat me any kind of way…I'm not really afraid of this industry because I'm Black. I'm from the hood. I can always go back. If I have to rework what I'm doing, I'm not afraid of that." Whatever he chooses to do next, whenever that may be, rest assured we'll be watching.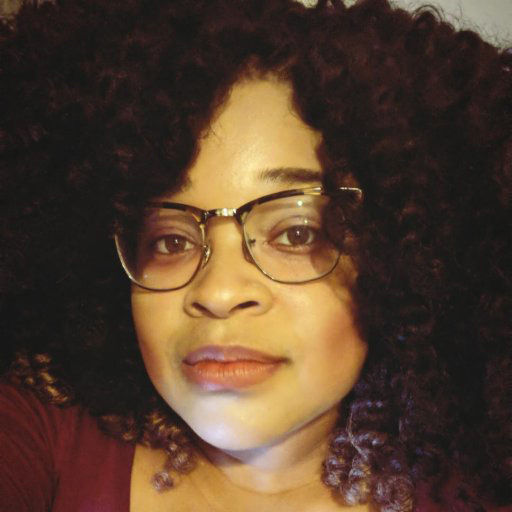 Morgan Jerkins is the author of This Will Be My Undoing.