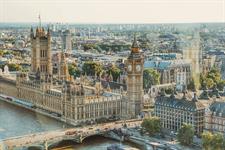 Frontline charities need urgent financial support from the government to cope with growing demand and soaring inflation, a coalition of sector leaders has said.
The coalition of nearly 50 charity umbrella bodies, including the National Council for Voluntary Organisations, Acevo and the Muslim Charities Forum, said the sector faced a "second tsunami of need" after the challenges of Covid-19.
Inflation is at more than 10 per cent, according to the Office for National Statistics, its highest rate in 40 years, and some forecasts suggest it could more than double in the coming months.
In an open letter published this morning, the organisations said the most vulnerable people in society needed "immediate financial support" to get them through the crisis, and added: "We are also calling on the government to provide targeted financial support for those charities and voluntary organisations that are on the front line of supporting people through this crisis, and to ensure that charities, voluntary and community organisations are included in any plans to provide support to businesses."
The letter, which will be sent to all MPs when parliament resumes on Monday, continued: "When people cannot afford to pay their bills, the consequences go far beyond whether they can keep their lights on at night, and charities and voluntary organisations of all shapes and sizes play an essential role in keeping people afloat in such challenging times.
"But charities and voluntary organisations are facing the same increases in fuel, energy and salary costs as any business, while their income drops as donors have to cancel direct debits and reduce their offers of goods."
Coping with the pandemic and drawing on reserves means that "many charities and voluntary organisations have little or nothing left to see them through this second tsunami of need", it added.
The letter is signed by 45 umbrella bodies representing tens of thousands of charities.
In a blog earlier this week, Sarah Vibert, chief executive of NCVO, warned that charities faced a financial crisis that is "in many ways far greater" than that posed by the pandemic.