Whitney Spielfogel
Rolling green hills, charming isles, majestic mountainsides, remote nature reserves and open-air skies – Scotland offers up the best of the Great British outdoors. A trip to Scotland is for those craving authenticities and a fresh breath of the wild. 
After days taking in the history and culture (and whiskey!) in the capital city of Edinburgh, time spent in the inspiring Scottish Highlands is a rejuvenating and restorative excursion for the mind, body and soul. There's a romantic and wild feel to this part of the countryside, complete with historic properties and an infinite range of outdoor activities to appease all sorts of travelers. 
Just around an hour's drive, northwest of Edinburgh, lies Scotland's notorious Gleneagles property, with country pursuits aplenty. The magnificent estate, which opened up its doors in 1924, truly has something for everyone. Today, the property is a member of the Leading Hotels of the World and offers an unrivaled array of indoor and outdoor activities and sports. From falconry to ferret racing, driving mini Land Rovers through tough terrain to training gun dogs, the possibilities of things to do on-site at this glorious playground are endless. With over 800 acres of land, there are also cycling paths and fishing lakes – certainly no shortage on entertainment or natural beauty.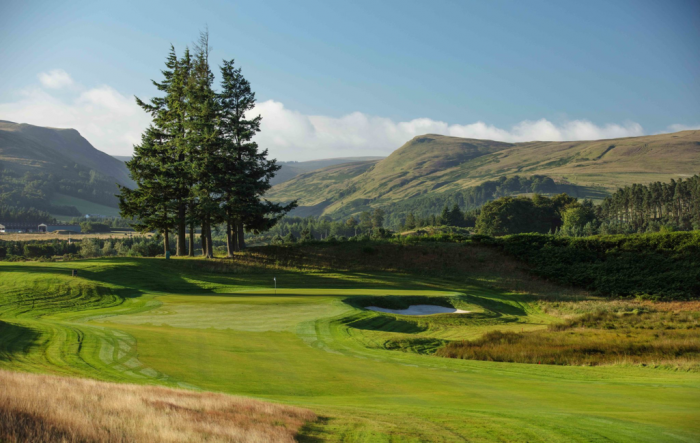 Gleaneagles
Gleneagles is perhaps best known as a golf destination and with good reason. Gleneagles is home to the PGA National Academy for Scotland and there are not one, not two, but three championship golf courses, among them the PGA Centenary Course, which Jack Nicklaus designed. After a round of golf, there's an abundance of on-site restaurants to choose from (9 in total), including the only restaurant in Scotland, Andrew Fairlie's, to hold two Michelin stars. For a more intimate and less formal dining experience, be sure to check out the Birnham Brasserie, where requesting an intimate table in the covered garden setting is a must. In addition to Gleneagles' fine dining experiences, the property boasts an award-winning spa (with 30 treatment rooms!). At Gleneagles, every effort is made to give you the highest standard of indulgence and relaxation.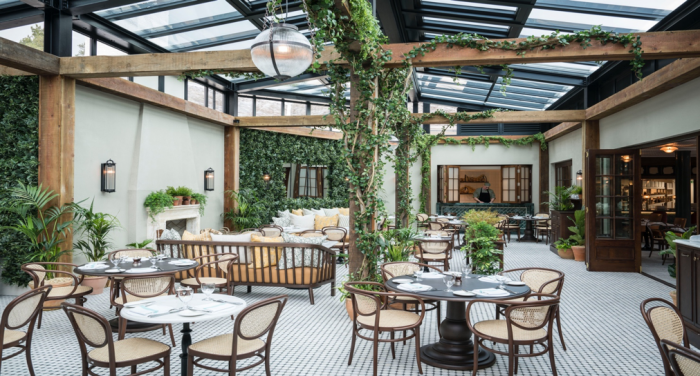 Gleneagles
This ultimate country house is rich in personality and history, feeling sophisticated, removed and undoubtedly Scottish. There's an Old-World extravagance throughout the property that also feels extremely comfortable and relatable with over 200 rooms on-site. The majestic scenery surrounding the hotel is the real show-stopper. Everything about Gleneagles exudes comfort and elegance, from the rooms themselves (personal fireplaces and heated bathroom floors!) to the exquisite dining options.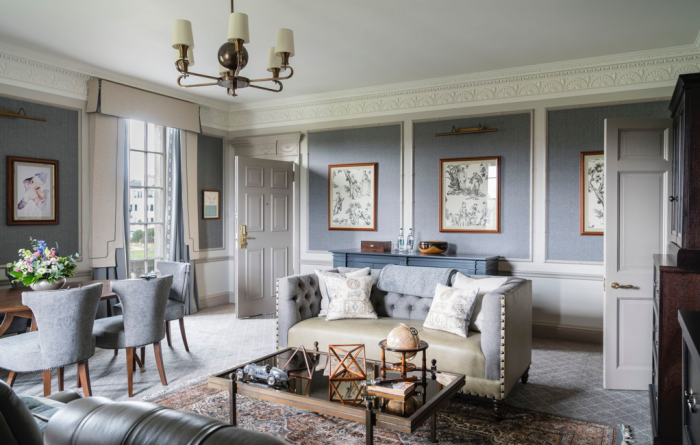 Gleneagles
A stay at Gleaneagles, a pastoral playground, is a perfect family-friendly, country-club like resort for those seeking to balance a variety of interests and schedules. The culinary and spa offerings are sure to satisfy even the most jaded city-slickers, providing the ultimate in rest and relaxation. For all of its hundreds of pristine acres, Gleneagles does manage to be a bustling place at certain times of the year, especially the busy holiday season, so be sure to book your stay – and activities and dining reservations – well in advance.