Any whisky lover can tell you that there are subtle differences between all types of their favourite spirit. Scotch is a malt whisky made only in Scotland. Bourbon is an American whiskey that comes mostly from corn. Rye Whisky, often called Canadian whisky, like Alberta Premium, is a little different from its less assertive American cousin. In the same way bourbon comes from corn, rye has a higher percentage of, you guessed it, rye. The higher percentage of rye gives the whisky its spicier flavour. Interestingly, Canadian whiskies are not required to even contain rye. They can use blended ingredients like wheat and corn. For a truly authentic drinking experience, rely on a brand, like Alberta Premium, which is made from 100% Canadian prairie grown rye. This award-winning Canadian whisky has an explosive taste with its unique spicy character. Alberta Premium is the original 100% rye – before rye was cool.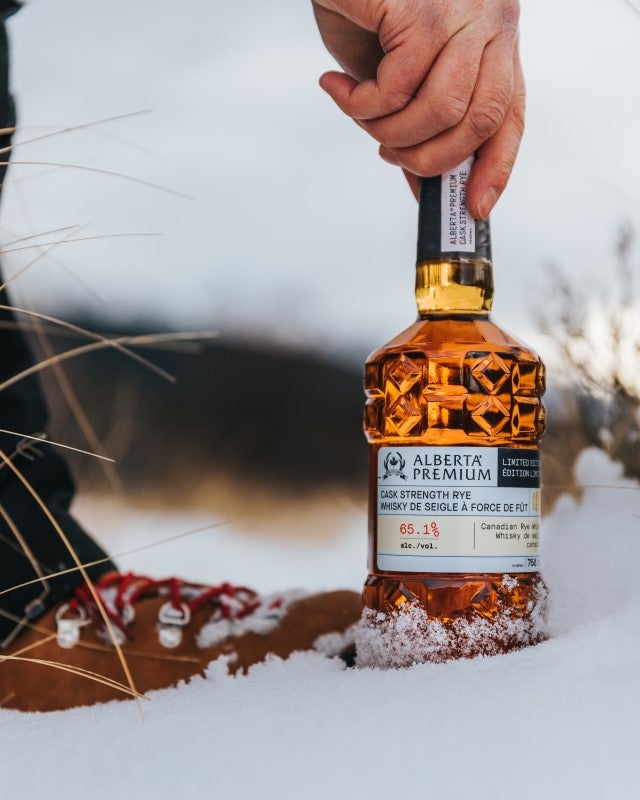 Here are two of our favourite 100% Canadian, limited edition rye whiskies. Both boast 100% Canadian Rye prairie mash bills and Rock Mountain water. They are perfect for the alcohol aficionado on your list for the holidays. Both are limited edition, and whoever you give them to will have bragging rights with these premium bottles in their collection.
Alberta Premium 20 Years Old
Alberta Premium 20 Years Old is the ultimate gift for a rye whisky lover. This ultra-premium spirit has notes of caramel and toffee. An exceptional liquid blended and aged to perfection, and best enjoyed neat or on the rocks.
Alberta Premium Cask Strength
Uncut and drawn straight from the barrel, Alberta Premium Cask Strength has been aged in charred oak casks. Its smooth taste highlights notes of caramel and vanilla with hints of chocolate, black current and spice. Similar to 20 YO, this limited edition rye is best enjoyed neat or on the rocks.
These two Canadian cult favourites are on shelves for a limited time, so grab yours today. As always, use proper whisky glasses while enjoying a dram to bring out everything that these ryes offer.