This month has marked the opening of a new Los Angeles men's retail destination, The Optimist. A new RUNYON project, designed by Jeremiah Brent, carries multiple international labels, many of which are US or LA exclusives, featuring clothing, accessories, footwear, apothecary, home objects and vintage timepieces.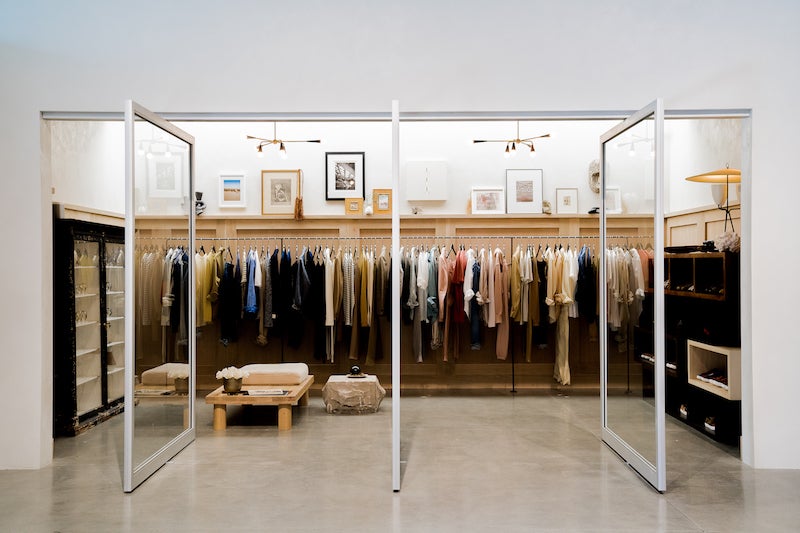 As of October 4, the new lifestyle retail concept celebrates the optimistic and easy-going Los Angeles spirit, while focusing on quality, fit and detail. The mix of labels, that were hand-selected by co-founders David Fishbein and Joseph Miller along with established men's stylist Julie Feingold, includes over twenty labels from emerging to heritage brands. According to co-founder Joseph Miller, they were inspired by the 'simple confidence' of Showtime Lakers era icons, such as Dennis Hopper, Harrison Ford, Steven Spielberg, Jack Nicholson, and Angelica Huston.
THE OPTIMIST was designed to feel like an inviting space where everything is shop-able, even the custom-designed and vintage furniture. The interiors are sophisticated but approachable, and each vignette in the store is inspired by trips around the world. You can find there a set of steps from Croatia, a textile from Peru or a pergola from the South of France. Apparel, watches and home items are showcased throughout the store on vintage custom furniture pieces, created exclusively for The Optimist. There's also a standalone watch shop showcasing a variety of vintage watches from iconic brands such as Rolex, Omega, Longines and IWC.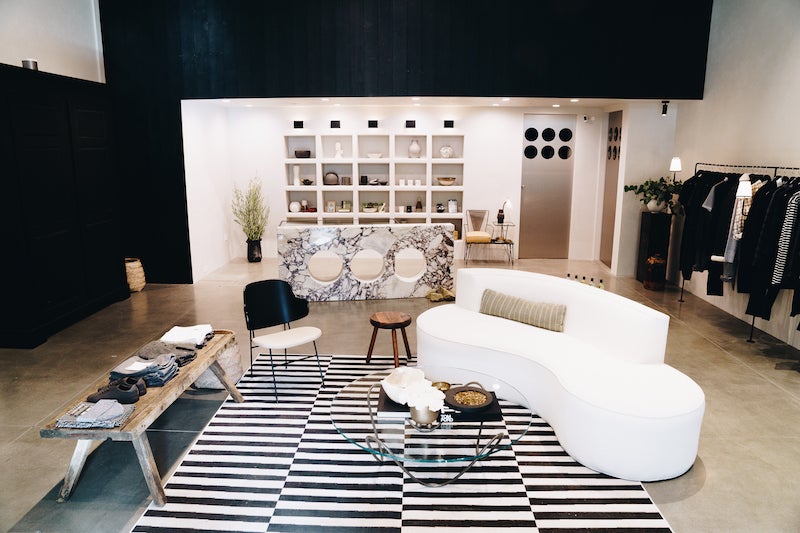 When David Fishbein and Joseph Miller created The Optimist, they were aiming to create a multi-brand style destination with a clubhouse aesthetic. To develop the store, they reached out to the best-in-class independent brands, including American Vintage Homme, Arje, Artisan Collage (Takuya), Billy Reid, Capsul Paris, Claus Porto, COF Studios, Connolly London, Dom Vetro Eyewear, Eleventy, Foundwell, F.Miller, Gascoigne & King, Heinrich Barth, Merz B Schwanen, Mr. Fox, Rock Paper, Wattinne Paris, and more.
Among from being just a store, The Optimist will also offer a lineup of services and cultural programming all centered around the idea of lifestyle inspiration for men. Some of the services will also include the styling program held by Julie Feingold, assisting clients with mixing and matching both items from the store and the client's closet. There's even an in-house tailor available for customizations!
Check out The Optimist at 8850 Washington Blvd in Culver City, California, or online.