New software enables small charities to access cashless donations globally
400 sign-ups in time for Christmas
Cost of accessing cashless payments reduced from £500 to less than £100
London, UK. 10th December 2019. More than 400 charities have signed up to a new service that slashes the cost of setting up contactless donations from £500 to less than £100, enabling cashless donors to contribute in time for Christmas.
The free point of donation software, called Give A Little, was created by digital consultancy Caution Your Blast in response to high upfront costs and transaction fees faced by charities looking to utilise contactless donations.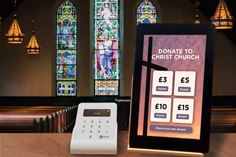 Give A Little
Partnering with SumUp, the mobile payments company, Caution Your Blast created software that can work with the most affordable payment card terminal available, linked with an Android device. Give A Little enables contactless payments at a cost of less than 20% of market-leading providers.
So far, the initiative has signed up 438 charities since launch, and in the run up to Christmas, 176 have signed up in November alone. More than £100,000 in donations have been taken via Give A Little in the UK since the software was made available for download, almost £30,000 of which was taken in November. Almost 70% of donors enable Gift Aid on their donations in addition.
One customer, Rev. Dan Henderson, of St Andrew's Church in Hove, said: "From all of my research, Give A Little is the best solution and I'm pretty sure that a lot of churches will soon be going down this route. We love the app and are very thankful for the parties involved in working on it. This Christmas we expect it to benefit us in our efforts to help local homeless shelters and beyond."
"Charities can't afford to invest in costly card payment systems, yet our increasingly cashless society means they soon won't have a choice," said Ben Stewart, Founder, Caution Your Blast. "We're delighted to partner with SumUp to solve this issue and offer charities free, easy-to-use software to step into the future and increase not only the number of donations they can receive, but also the amount they can raise."
"We approached Caution Your Blast because of their sector experience to develop a charity app, and were up and running in four months – it was a fabulous speed of deployment," said Peter de Souza, Head of Business Development (UK & IE) at SumUp. "The team has also added new features such as Gift Aid declaration and the ability to play videos on the campaign screen which are boosting the funds being raised even further. It's an incredible initiative, especially at this time of year and the global potential for this technology is huge." he added.
The Caution Your Blast charity solution is being used in the UK, United States, Ireland, Portugal and Hungary, and is expected to grow exponentially across the globe.
ENDS
About SumUp
SumUp is a financial technology company that allows businesses of all sizes to receive payments quickly and simply, both in-store and online. Named as Europe's fastest-growing company in the 'Inc. 5000', SumUp has over 4,000 companies joining the platform every day and – with its card terminals relied upon by 1.5 million businesses globally from hairdressers to artists, from restaurants to taxis – SumUp expects to generate €200 million in revenue in 2019. In October 2018, SumUp released its 3G reader, a card terminal that lets merchants process payments without the need for a mobile app or constant Wi-Fi connection.
SumUp's 100% digital sign-up, fast delivery, and quick and easy set-up means that merchants can be empowered by digital transactions within just minutes from receiving their card terminal. For more information, visit our website (sumup.co.uk).
About Caution Your Blast
Caution Your Blast tackles complex digital challenges for organisations such as the Foreign & Commonwealth Office, BT, and the Cabinet Office, as well as startups embarking on their digital journey. Caution Your Blast consultants map out what is possible and equip an organisation to be digitally independent, enabling innovation on a more cost-effective scale than traditional IT consultants.
https://www.cautionyourblast.com/
@cybLDN
For media enquiries, contact Ed Clark, eclark@thecommsco.com / 0203 697 6680