As the days crept up, I still had no idea what to expect from this trip to Amsterdam. It was only 2 weeks earlier that I found out I was going and the first time I'd heard about "Draught University" and The Heineken Experience we were about to embark on. Attracting more than 1 million visitors every year and the 4th largest tourist attraction in the Netherland's capital city, I knew this wouldn't be your usual run-of-the-mill brewery tour.
Heineken: Amsterdam's Beer
From the second you touch down in Amsterdam, the Heineken brand is prevalent throughout the city where it all started. After all, it is the only attraction that gets you free beers with admission ???? Now that I've been, I feel like you can't visit Amsterdam and not do the Heineken Experience tour, whether you're a beer lover or not.
Before we get into the experience, I'd like to shed light on the biggest lesson I learned on this trip and my new found respect for pouring a beer. Most brands don't talk about this, but it's all that Heineken lives, breathes and instills in everyone who serves it. A perfect pour does in fact make a huge difference in the overall enjoyment of the beer. And Heineken is committed to educating bartenders around the world through their Draught University training on pouring the perfect pint so it's consistently delivered without compromise no matter where you are.
We were lucky enough to experience Heineken's Draught University training from a Draught Master and learn their 5-Star Serve program. The five steps – rinse, pour, skim, check, serve – should come out ice-cold with a full foam head resting on the shoulders of the red Heineken star to seal the flavors in, and a healthy stream of bubbles showing proper carbonation. So the next time you're at a bar ordering a Heineken, look out for these steps. Because you deserve, no you demand the visual appeal and quality taste that comes with the perfect pour.
How to Pour the Perfect Pint
I never knew the importance of pouring a beer properly and if I'm being honest, I thought the 'two finger foam' thing was just a universal rule of thumb. It turns out there's a little more to it than that. Warning: you may turn into a bit of a beer snob after seeing this.
Pouring the perfect Heineken Beer
1. Rinse – This will effect the taste and texture if you don't rinse your glass thoroughly.
2. Pour – Takes real focus with the perfect tilt and timing to get exactly the right amount of foam.
3. Skim – Crucial in order to get rid of excess bubbles and additional oxygen entering the beer.
4. Check – Make sure the foam forms a nice crown (or head) above the rim.
5. Serve – Time it and serve with a smile making sure the foam rises to the shoulders of the star.
So this is how you're Heineken should look no matter where you order it in the world. This might sound a bit extra, but don't be afraid to let your bartender know if you're not happy with the pour. In fact, Heineken encourages it!
What to Expect at The VIP Heineken Experience
There are a few ways to enjoy the Heineken experience. We opted for the VIP Tour, because well.. why not. This will run you about USD $60. There's also the self-guided option (about USD $21-23) which is pretty self-explanatory. If you want to experience it with a little extra swag though, I recommend VIP. Here you'll get a Heineken expert guide, 5 premium beer pairings with cheese and their proprietary bread (made from the beer yeast) along with your own customized Heineken bottle.
There are a few different options and add-ons – one that includes a boat ride and another that offers a visit to the Johan Cruijff ArenA – the largest football stadium in the Netherlands and home to their National Football team. You can view all the Heineken tour packages here.
As someone in media, I have a great appreciation for brands that market themselves well and then deliver on those promises. The Heineken Experience definitely exceeded any and all my expectations. It's a brewery tour, attraction and interactive experience executed extremely well.
The Original Heineken Brewery
But in 1867, it all started on the banks of a canal just off the Amstel River, when Gerard Adriaan Heineken built his first brewery for production. It would be expanded again and again, remaining in operation until 1988, and every drop of Heineken beer ever exported to the U.S. was made here until production moved to a new state-of-the-art brewery on the outskirts of the city.
In 2008, it was completely rebuilt as the interactive Heineken Experience – now open 365 days a year. And in 1991, it opened it's doors to tourist from all over the world to share in their brand and experience Heineken like no where else in the world.
I'll take you through the highlights of the experience so you can get a first hand look at what to expect when you book your VIP Tour.
When you first enter, you're tour guide will greet your group and give you the full rundown of what to look forward to. Every Heineken team member you'll meet is enthusiastic about the brand and they were proud to work there.
You'll start the tour seeing fun interactive visuals of the history, the build-out and various components of the brewing process. All the visuals and special effects really give you a sense of how it was back in the day and you can just feel the ol' school vibes. Makes for great photo opps too!

The VIP Tour lasts about 2.5 hrs, but I would plan for about 3 hrs so you're not rushing through anything. The brewhouse below is where the magic happened and Heineken was actually the first brewery to house four large copper boilers in order to meet their high demand. The original ones they used are still here.
Inside the 'boiler room', you will learn about the history, the making of the beer, the ingredients and also try something called "Wort". Wort is the liquid extracted from grains during the mash process, concentrating the sugars that will then be fermented into alcohol. It's quite sweet and taste a lot better than it sounds.
The Heineken founders were big believers in innovation and entrepreneurship and constantly strived to improve the brand and quality of the product.
You'll also get to check out the original stable where they housed their own horses and buggies that were used to deliver beer to the local bars around town. They still have beautiful show horses here that are now used for special events.
During the VIP tour, you'll get to enjoy a 5-beer pairing in a secret hidden bar inside the Heineken brewery. Before that, you'll be going through the immersive and interactive 'theme park-style' ride that loads you and guests into "bar" capsules filled with 360-degree video screens, including all floors and ceilings, for an intense audio and visual engrossment. You're essentially going through the bottling process first hand.
The last area of the tour is the sports sponsorship section. Here you'll have plenty of chances for selfies at the array of photo booths, virtual reality sports games and the various sports partnership activations they have with rugby, soccer, Formula One racing, etc..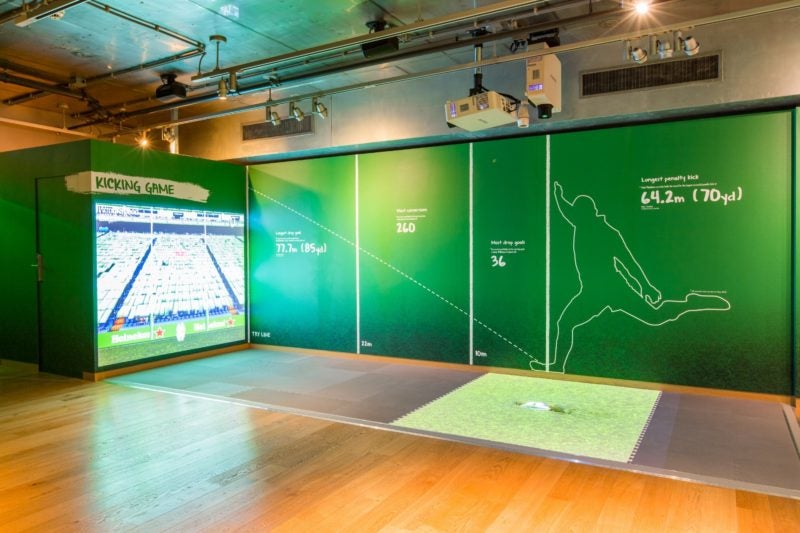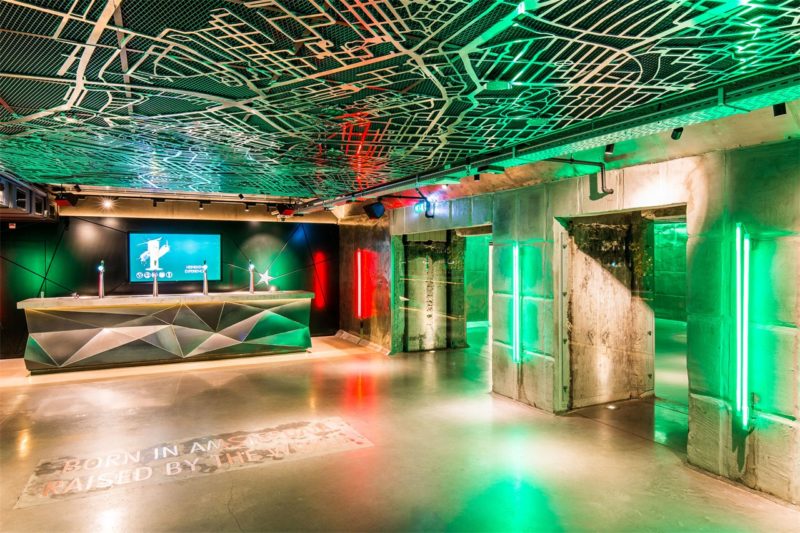 And alas, it's now time for your well earned Heineken beers at the Best 'Dam Bar. You walk into this chill, ambient bar that feels like a night club where you have no idea what time it is. It's got a great vibe and your chance to socialize with other guests over beers and take some final pics before heading out through the massive gift shop.
Normally I'm not a gift shop kind of guy, but this place had a ton of very cool and quirky items that are worth checking out – especially for all you souvenir lovers.
So, Was the Heineken Experience Worth It?
All in all, it was a very fun and unique experience. Not like any other brewery tour I've been on. It gave me a good understanding of the brand and the history, while being very interactive. There was never a dull moment during the experience and always something fun and interactive to do with so many opportunities for photos. If you're going to take a trip to Amsterdam, then this is a must try experience to add to your itinerary.
For more information, check out the Heineken Experience website.
---
I'd love to hear from you or if you want any insider tips, feel free to reach out to me on social – Instagram or Linkedin.
Photos taken on Google Pixel 3 – the perfect phone to snap pics while traveling.
Outfits by Gotstyle – my go to place for clothing.
A huge thanks to the Heineken Team for educating us on the perfect pour and showing us such a great time in Amsterdam, allowing me to share The Heineken Experience with you.