Photo credit: Canyon Ranch & Aman
In the same month, November 2019, two major luxury brands announced their newest designs in term of unique experience and wellness. Combined, they seem to define how luxury has evolved from exclusive commodity to an inclusive concept, showing how luxury now allows for profound multi-dimensional experiences rather that simply owning a branded object of want or desire. 
Both brands view wellness, a multi-trillion-dollar industry, in different modalities but with a similar objective: to offer new vistas for the provision of insightful experience. 
First, Canyon Ranch, debuting Its new signature concept, The Canyon Ranch Wellness Retreat, Woodside, California. It is the first California property for Canyon Ranch, and it brings an intimate and immersive wellness experience to the picturesque redwood forest above Silicon Valley.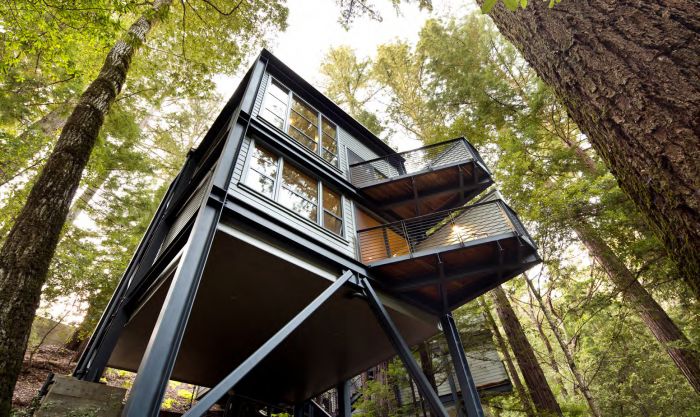 Photo credit: Canyon Ranch -Tree House Accommodation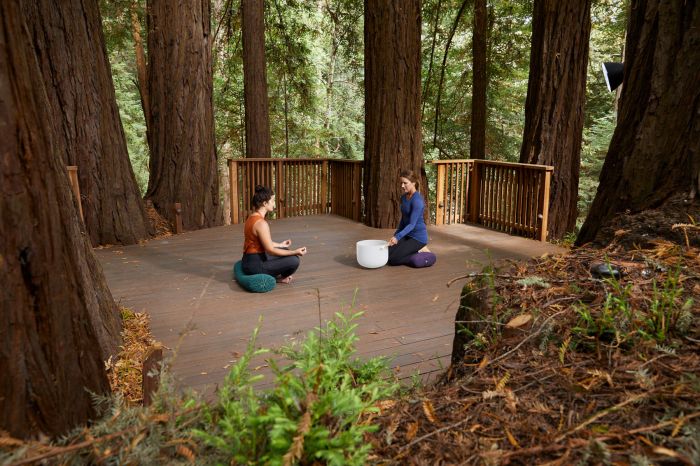 Photo credit: Canyon Ranch – Meditation area with redwoods
It is also the brand's first retreat model. The property provides wellness for those seeking rejuvenation and restoration with community-driven, introspective, and nature-infused sojourns. Set on 16 acres covered in ancient redwoods in Woodside, California, the property is a true retreat to nature.  
"The opening of our first property in California is a significant milestone in the ongoing evolution of our brand," said John Goff, Chairman of Canyon Ranch. "This new concept distills our approach to integrative wellness into curated, goal-focused. Travelers today seek shorter, more frequent, and highly experiential trips, and launching Canyon Ranch Wellness Retreats offers guests an intentional, collective reset that embodies our philosophy."   
The property combines intimate spaces and a singular natural setting with multi-day, intentions- based programs – maintaining the core belief that uniting like-minded people with common goals, guiding them with science-backed programming, and inspiring them with exclusive destination experiences is the recipe for true change in participants' lives. 
The spa will offer traditional, alternative, and modern therapies, including Canyon Ranch favorites and new signature treatments inspired by the redwood forest setting. The spa is comprised of five treatment rooms, an indoor saline pool and whirlpool, and a fitness studio called The Training Zone, that open to forest views.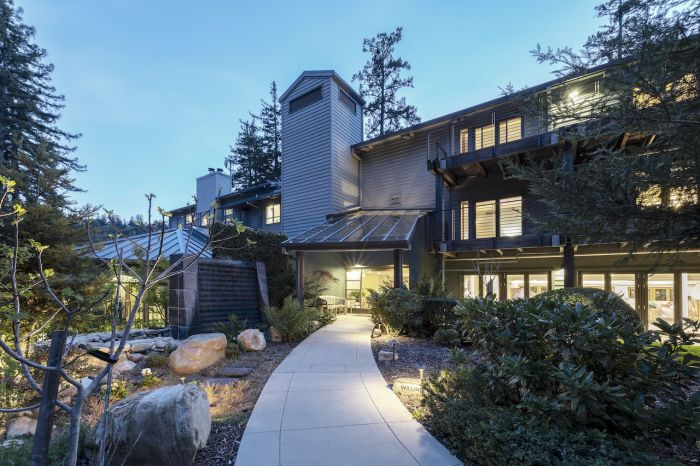 Canyon Ranch
Formerly Stillheart Institute, Canyon Ranch Wellness Retreat – Woodside, has been reimagined by Cole Martinez Curtis & Associates. The new aesthetic embraces the surrounding natural beauty and fosters connectivity with the outdoors, leading to a deeper sense of place and sense of self. The property features 14 rooms in the main lodge and 24 rooms in standalone luxury treehouses, which are elevated on stilts and immersed amongst the towering redwoods.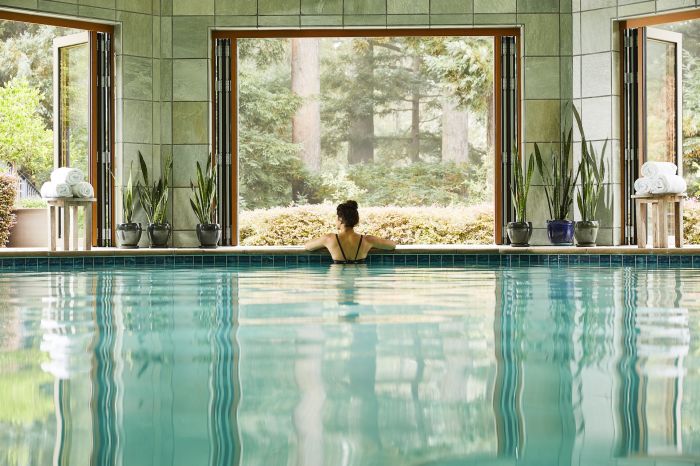 Photo credit: Aubrie Pick – Canyon Ranch Wellness Retreat
Also in November 2019, Luxury Frontiers, the San Francisco and Johannesburg-based international design and development services firm, has conceived and designed exclusive luxury accommodation for Camp Sarika by Amangiri. Canyon Equity developed the 78-acre campsite, set to debut in spring 2020 near Aman's Amangiri resort in Southern Utah.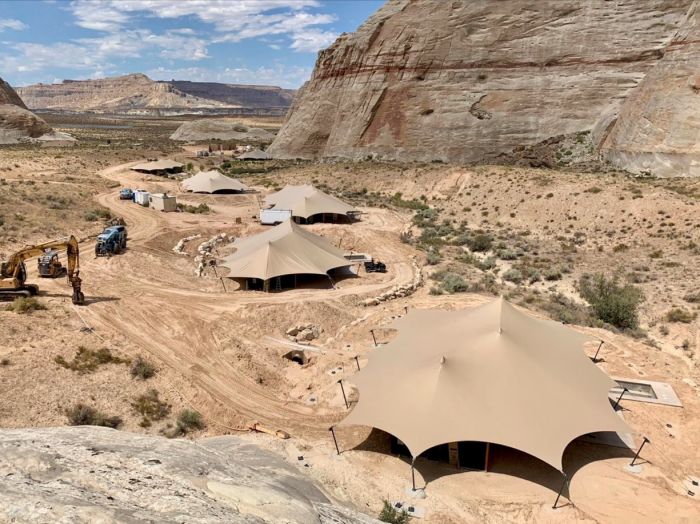 Photo credits: Aman
Camp Sarika will be the first-ever North American all-weather, year-around luxury camp, home to 10 elite tents, located in the colorful rock and mesa formations of Utah's southern desert landscape.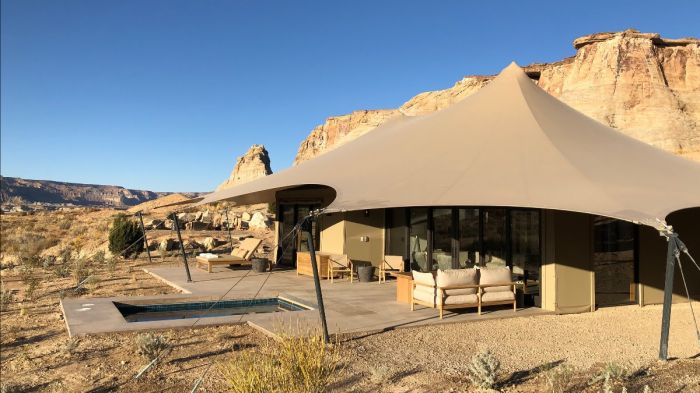 Photo credit: Aman – Exterior/Interior Camp Sirika, Luxury Frontiers
Given the Sanskrit name for "open space" and "sky," Camp Sarika's luxury encampment is surrounded by 600 acres of pristine desert wilderness. Not only does the camp offer ancient vistas of rocky outcroppings and flat-topped mesas, it allows guests access to five National Parks, National Monuments, the Navajo Nation, and various amenities of nearby Amangiri.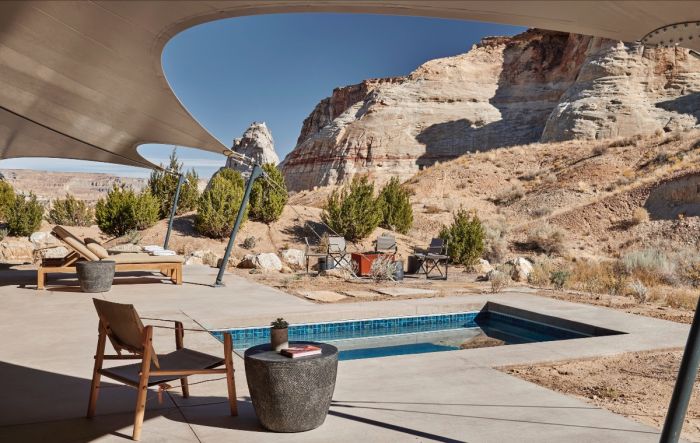 Aman
As with all of its projects, Luxury Frontiers' concept is driven by contextual design, evident in the enfolding of its architecture into the landscape. The tented pavilions blend with rock formations creating a blended milieu of natural canvas with ancient sandstone.  
In keeping with its desert setting, Luxury Frontiers has designed the tents to withstand the extreme weather elements, such as temperatures varying from 20° to 105° F. The deck is shaded from the Utah sun by an extended canvas overhang, allowing for a seamless integration of inside and outside environments.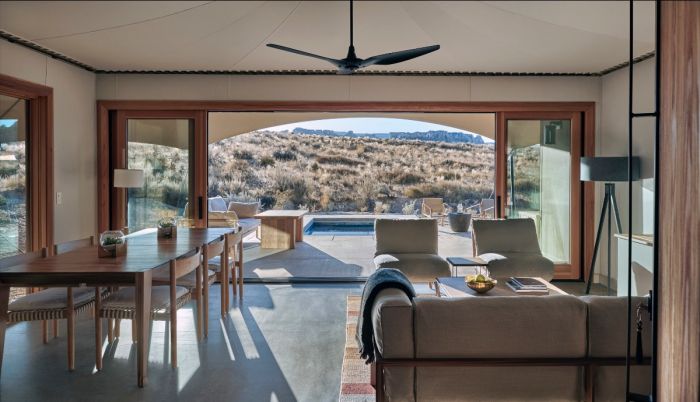 Aman – Interior tent, Camp Sirika
The outdoor areas of the tented units have Douglas Fir sliding doors, and private heated plunge pools.  
"Camp Sarika embodies the key principles of Luxury Frontiers' approach to design by providing an architectural platform that compliments the guests' experience of the high desert. In essence, it's the union of nature and architecture," said Luca Franco, CEO and Founder of Luxury Frontiers.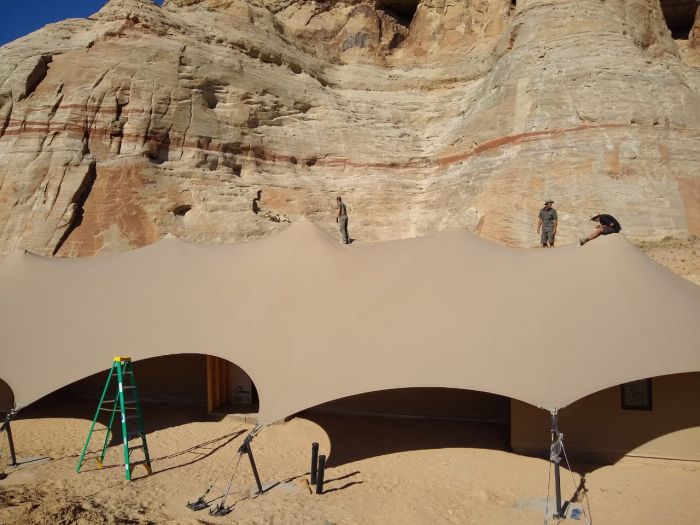 Aman
Modern Tent, Ancient Sandstone, Camp Sirika, Luxury Frontiers