Not many people are as committed to making things happen as Joe Laresca and Adrian Vazquez, the social media masterminds behind the real estate expert and star of Bravo's Million Dollar Listing tv show, Ryan Serhant's, personal brand. The synergy between them is on another level, and their shared determination to achieve their common goals has resulted in great success. The chance was slim that these three would find each other and create something amazing just out of the desire to make something cool. Still, here they are, doing what most people only dream of.
Before you think that this superstar duo must have gotten lucky or had elite connections, it's better to clarify that that's far from the truth. Years ago, Laresca had learned about Ryan Serhant through his Bravo tv show and decided to reach out. All he could think about were the opportunities that Serhant must have been missing out because he was not properly marketing himself and his company — not to mention all the other ideas he had to expand him.
"Ryan becoming a client didn't happen overnight—I sent him 56 emails before I officially started working here,"
says Laresca. "One thing he said after multiple pitch decks and meetings is 'I don't want to just give someone a retainer and then see them once a month. I want someone who is going to join me.' And then he said, 'Prove to me that you can change my life and I'll change yours,' and I joined his company."
By that time, Serhant already had a lot going on—he was about to shoot his second television show and was working on writing a book. "Joe said I needed to be out there more, but I figured that I was out there enough already when I first met him," Serhant says. Despite Serhant's aversion to social media and his belief that it was the worst idea ever, Laresca knew how to convince him otherwise. That's when Laresca suggested that they start a YouTube channel for Serhant. They figured that as long as they were consistent, what is the worst thing that could happen? People wouldn't watch it? Then they would just stop. "It's not like you are taking a huge risk," Serhant adds.
The two had to figure out everything on their own in the beginning, as they had to create Serhant's personal brand structure and strategy. "When I first came here, Ryan was portrayed by a lot of people as the Bravo guy. One of the first things I wanted to do was kind of brand him as Mister GQ," Laresca says. "I wanted people to see that he is a multi-dimensional public figure."
In addition to needing a winning brand strategy, the team needed the right videographer too, who could expertly deliver the content that supported Serhant's message. The right person ended up being Adrian Vazquez, whose story is not an average one. There are young people out there who say they want to work for Gary Vaynerchuk but, in reality, they would never do what it takes to get there. Yet Adrian did it: he temporarily lefts two sons behind o move to New York for a year and take a shot at his dreams – now they all live together in New York.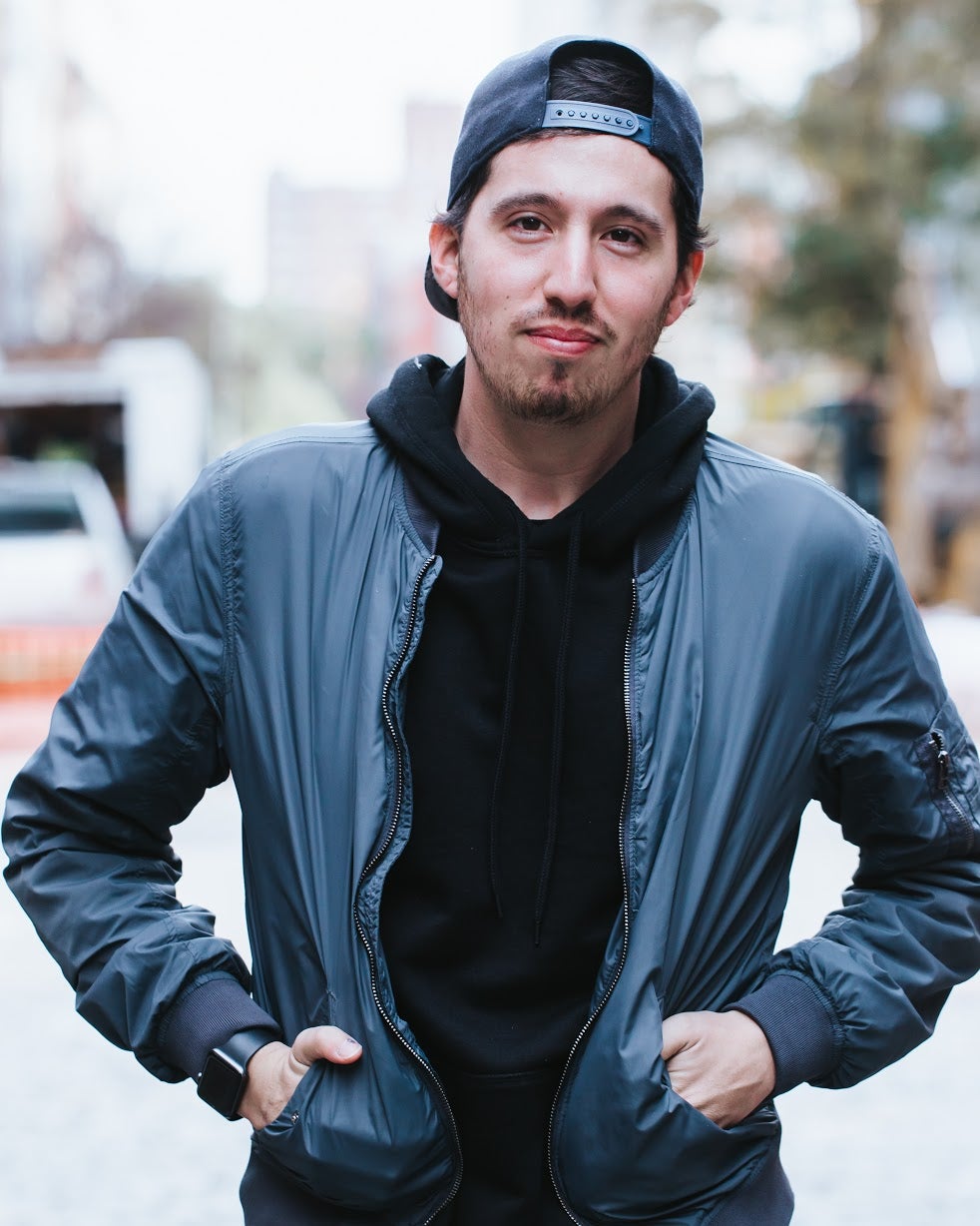 After several months, there was a moment when Vazquez was not only running out of money, but out of hope as well. He then got a message from Laresca asking if he wanted to work for him and Serhant—a moment that drastically changed his life. "A couple of weeks after I got the job with Ryan, I was offered my original 'dream job' to work for Team Gary, and I declined it. [Working for Ryan] turned out to be the better situation," Vazquez said. When I ask Serhant about Vazquez choosing to stay part of his team, he says "All I can say is that Adrian works his ass off—he is good at what he does."
The level of trust and creative freedom Serhant gives them both, and how he really took his "I will transform your life" promise and put it into real life, is impressive. Thanks to their work together, Laresca's agency, NOISE, a tech-enabled entertainment, management, and full-service marketing and production company has landed huge clients and signed deals he never could have dreamed of previously. And Vazquez is now living his dream, creating an impressive, unique portfolio of work that includes shooting with his biggest digital marketing icons, Gary Vee and Casey Neistat. That's how much someone's life can change in a year or two with grit and determination.
So, what's the magic formula here? Take two young guys who have the passion for creating, who believe in themselves enough to move forward, and have the nerves and patience to not give up when things get extremely hard. Then add Ryan Serhant, who believes in the power of saying yes. You might think that now everything is perfect, and all three creatives are living their dreams. But the truth is, they plan to keep creating new and even better content. Make sure to keep them on your radar—they are just getting started.