We sifted through the endless lists of specials to bring you the hottest Black Friday deals around.
The sad reality is, Black Friday deals are typically not even worth opening your browser, let along standing in lines for. That's why our editors were determined to sift through the clutter and bring you only the best of the best. It wasn't easy — no really, we almost had to bring in life support and intravenous to keep them alive, lol. ???? But believe it or not, this Black Friday there are actually quite the number of covetable specials, that you better jump on before you regret not doing so.
So gents, rev your engines and get ready to shop — and luckily for you, we now have Buy Now buttons, so you won't even have to "Google it." All products featured on SWAGGER are independently selected by our editors. However, if you buy something through our buy now buttons, we may earn an affiliate commission.
What are the hottest Black Friday deals for Men?
Scroll to Find Out!
JACHS NY Navy Buffalo Plaid Sherpa Lined Fleece Hoodie*
JACHS NY epitomizes intricate attention to detail and a blend of the classic and modern. For Black Friday, why not pick up and insanely cozy Sherpa Lined Polar Fleece Hoodie or save a little cash and buy ahead for the holidays? Shop Sitewide 65% Off through Cyber Monday!
Cost: $99.00, $34.65 USD
*Sponsored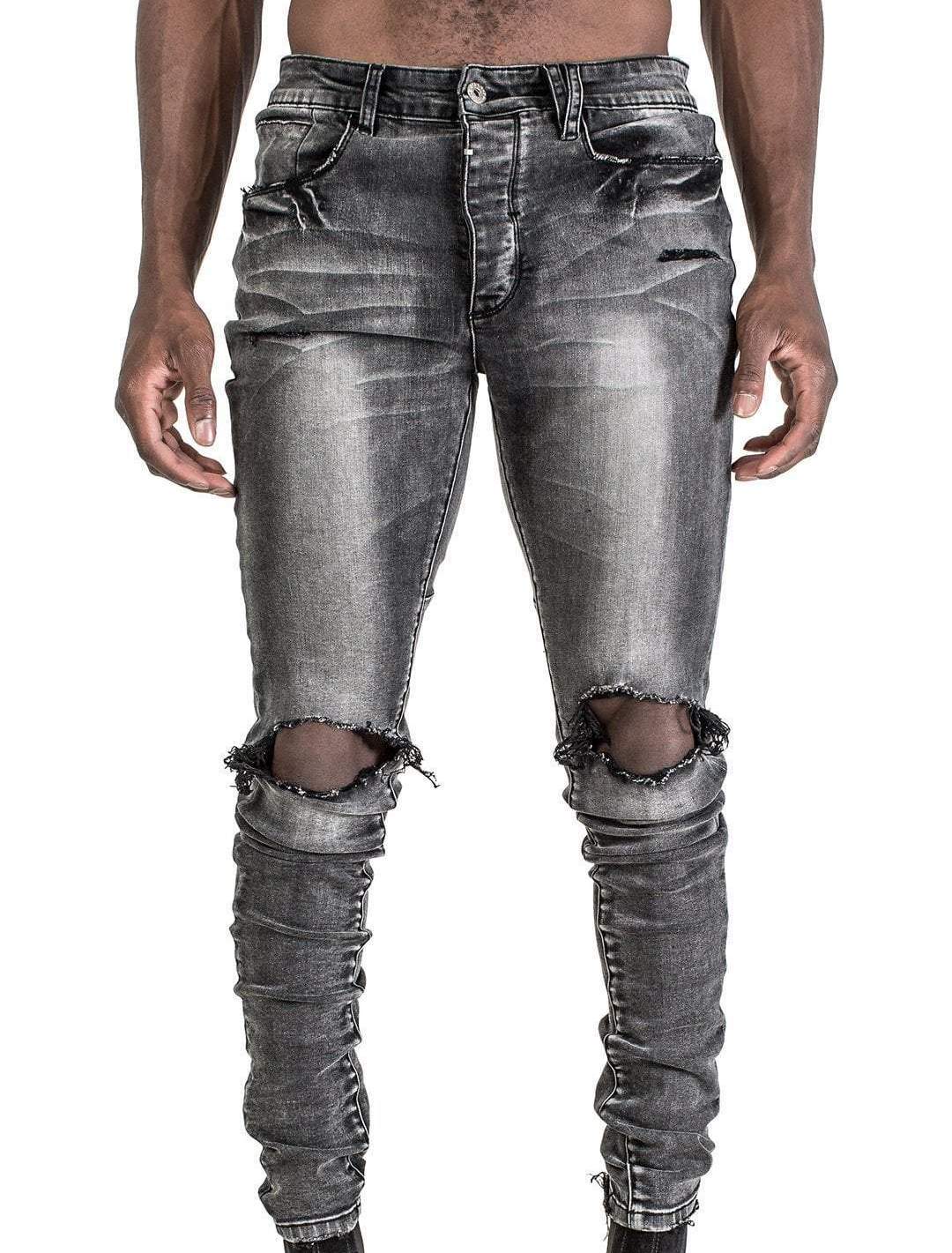 Kollar Blown Out Knee Denim Faded Black
The blownout knee denim is a heavily distressed take on their famous denim. As with their other denim, countless hours were spent perfecting the fit of this denim style. This style is made with a custom milled denim, created exclusively for kollar clothing. All of their distressed denim is based on samples that are meticulously hand distressed in order to ensure that the final product is perfectly distressed. This denim features a button fly, distressing throughout, and their signature cut & sew detailing.
Cost: $164, $56.00 USD
Filippo Loretti Odyssey Two Tone Gold Black Link Watch
The Odyssey Collection is a salute to Riviera style, designed to to compliment your luxurious lifestyle, whether you're yachting, diving, racing. The caseback features an engraving of two regal seahorses to safeguard you on the most epic personal odysseys.
Cost: $309, $199.00 USD
Nike Epic React Flyknit 2
The Nike Epic React Flyknit 2 takes a step up from its predecessor with smooth, lightweight performance and a bold look. An updated Flyknit upper conforms to your foot with a minimal, supportive design. Underfoot, durable Nike React technology defies the odds by being both soft and responsive, for comfort that lasts as long as you can run.
Cost: $150, $104.97 USD
Google Home Mini Speaker
Get hands-free help in any room with Google Home Mini. It's powered by the Google Assistant. You can ask it questions and tell it to do things. It's your own personal Google. Small, simple, and powerful. Say hello to Google Home Mini. This helpful voice-activated smart home speaker is powered by Google Assistant, giving you hands-free control of your smart home, including Nest, Philips Hue, Belkin, and WeMo devices. Ask the Mini questions, tell it do things, and get answers from Google using only your voice.
Cost: $39, $29.00 CAD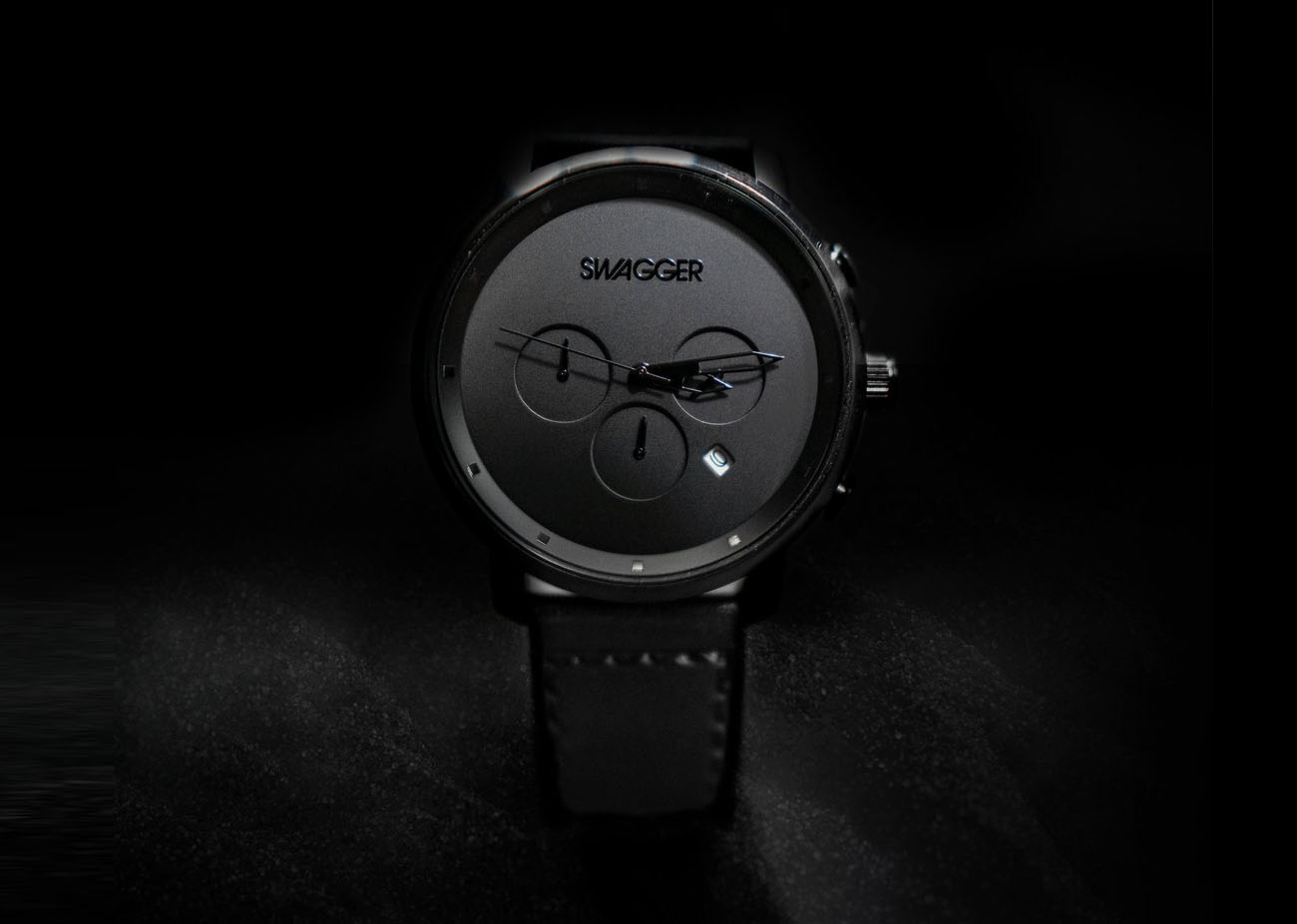 SWAGGER CARBON Minimal Black Watch
Introducing the CARBON minimal black on black watch by SWAGGER. A sleek and modern design, at an approachable price point. The perfect addition to any modern man's style game. It's black on black matte face and straps are uncommonly found with such a minimalist approach. Meh, we just thought we'd toss it in here, because it's black on Black Friday. ???? [Shameless self promotion]
Cost: $150.00 CAD
Levis 511™ Slim Fit Advanced Stretch Men's Jeans
Up your denim Swagger with a new pair of some versatile denim staples, like the Levis 511. Ya you heard us, staples.. plural. At this price, you might as well pickup several.
Cost: $69.50 USD [Take 40% off with INDIGO code]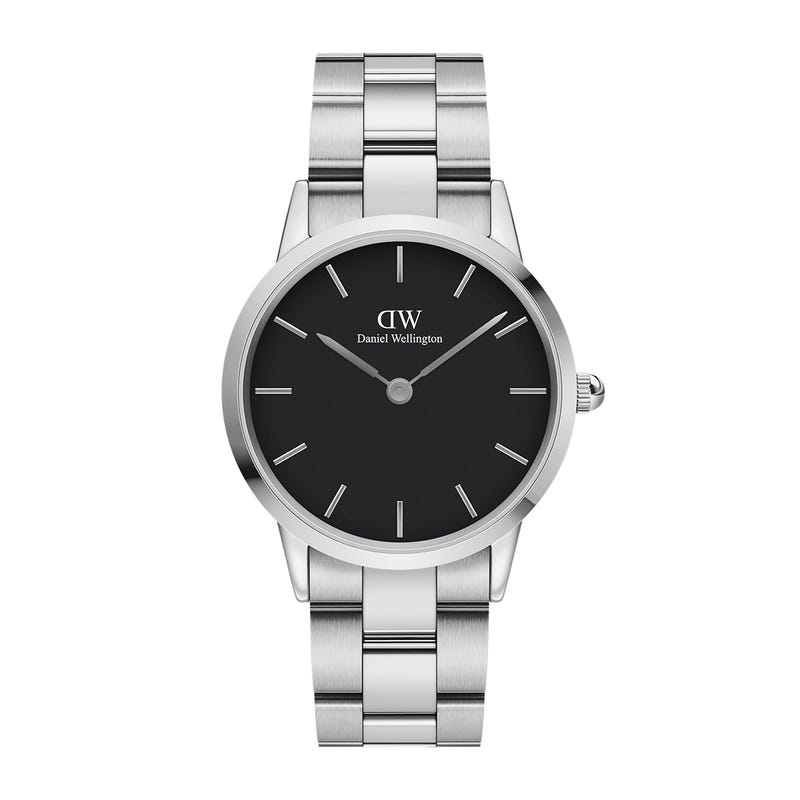 Daniel Wellington Iconic Link Watch
A modern take on a classic design, the Iconic Link is the revelation behind years of meticulous craftsmanship. The Iconic Link features a luxurious metal bracelet with three-piece links; each segment is comprised of solid steel, individually crafted pieces in an elegantly tapered form, ensuring a seamless transition from case to clasp. The distinctive and sculptural lines of the raised midpiece blend effortlessly with the watch case, as our signature twelve index dial takes on a renewed, modern silhouette.
Cost: $295.00 CAD, + a FREE accessory
Hook & Albert Black Twill Garment Weekender Bag
This premium twill garment weekender bag collection is a timeless duffle, with garment bag functionality. The body of the bag is built with a rugged cotton twill, which is water repellent. Leather accents and handles provide a design balance for that casual overnight jaunt, weekend getaway, or business trip. The ultimate travel bag is here.
Cost: $440, $390.00 USD
Where to Shop for Black Friday Deals?
Believe us when we say, the deals do not end here. Check back regularly as we will continue to add in any other notable mentions along the way, as well as update as things get Sold out! But if you're interested in braving the lines, or the click madness (for the online shoppers), here are some other notable mentions that are offering up killer deals, and promo offers this Black Friday.
If you know, you know that our Editors are obsessed. The great thing is if you are looking for the hottest styles, but want some designer discounts, Nordstrom has it! Go check out their Black Friday designer discounts. You can thank us later! Looking for a little steeper of a discount and willing to search for it? You brave soul, head on over to Nordstrom Rack because they always have some amazing finds at all the right prices.
As you noticed from our list above, they are having some killer sales. As if their stuff wasn't already so well priced, now you have an excuse to stock up. Everything from their puffers, to denim, some of the hottest chelsea boots we've ever seen, and more.
Don't dog it just because you know your mom shops there… Walmart prices literally can't be beat! Although we are not encouraging you to run into the store and likely have to battle it out for a parking spot — literally. Head over over to their website, whether you're in the US or Canada, they have some of the best deals on electronics that we could find.
Up to 50% off everything… need we say more? I mean, that's unheard of. Head over and check them out online. They even are offering up to $100 off their coats! We love their basics, denim, coats and everything in between. But don't blame us if you make it too late because at these prices, it won't last long. Go, you've been warned!
Talk about doing it different. Not only do their manufacturing and sustainability practices and designs stand out amongst the crowd… Nobis dropped an exclusive Black Friday collection, and is offering a gift with purchase. Need we say more?
Doesn't sound familiar? Well it should. Haulershop is the swag shop launched by NoFrills no name generic brand earlier this year, and they just dropped some Black Friday deals. So even if it's for shits and giggles, head over and pickup one or two for your secret santa gifts at work, lol.
Not just where your mom goes to pickup her good china. If you can appreciate a sexy bar cart, a Harvey Spector grade decanter, and some sleek highball glasses, William Ashley is the place to go. Better yet, they're offering deals of up to 65% off all weekend long. No that, is a Black Friday deal.
If you're the athletic, outdoorsy guy, or know one, MEC is the place to go. Everything from hiking, running, camping, fishing, snowboarding, you name, if it's sports or fitness related, they likely got it — and more. Yup, they even carry Levis! For this Black Friday, they're offering up a spend $100, get $10 promotion, and that's on top of all their amazing deals.
You read right. The prestious Holt Renfrew is offering up some incredible deals this Black Friday. Yup, we know… we had to check twice and pinch ourselves to make sure we were reading it right. On now, they are offering up to 50% off select designer fashion and accessories, and an additional 25% off already reduced apparel and jewelry. That's big news! If you haven't been, make sure to check out the Holt Renfrew flagship Men's store on Bloor Street in Toronto as well. You'll never want to leave. These people know what get's guys ticking. We took a peak and right now they got deals on everything from Kenzo puffers to Valentino sneakers, so hurry over while they are still available.
There's many more where these came from, and check back soon for more along the way, as we will continue to update them as we find out more.
Shop away! ???? But don't forget to check back soon for our regular Gift Guide Series leading up to the Holidays. >>>