Let's face it, gift giving isn't easy, but no one says it HAS to be difficult. Truthfully, with the saving grace of online shopping, all you need is a litte push in the right direction. That's why we decided to bring you highly curated, and targeted mini gift guides this year. For the Watch Enthusiasts, here's a list of our top favourites timepieces for you to consider. Whether you're looking for a starter, an investment piece, or just something to match their aesthetic, we found something for all those scenarios.
Skip the lines, take advantage of the lead time, rev your engines gents, and away you go! Not shopping for another gent, but wish your friends and loved ones could get a hint? Share this and shamelessly tag you them all — they will thank you later!
Gifts for the Watch Lover this Holiday Season: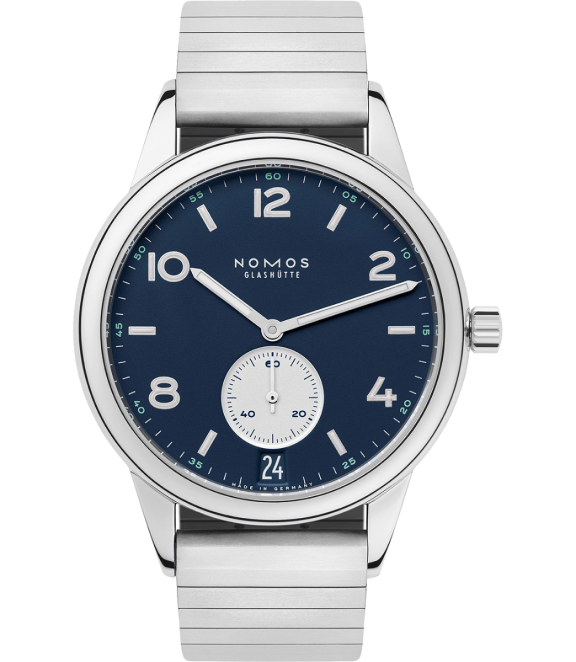 NOMOSxTROVERIE Limited Edition Club Automat*
Introducing TROVERIE's exclusive NOMOS Club Automat Date. The gift set features both a stainless steel bracelet and a textile strap in a beautiful leather travel pouch. This is the perfect gift for the watch- connoisseur with only 25 pieces available. There is even a gift for you – a WOLF Watch Winder with a $3000+ Purchase.
Cost: $3,500.00 USD
*Sponsored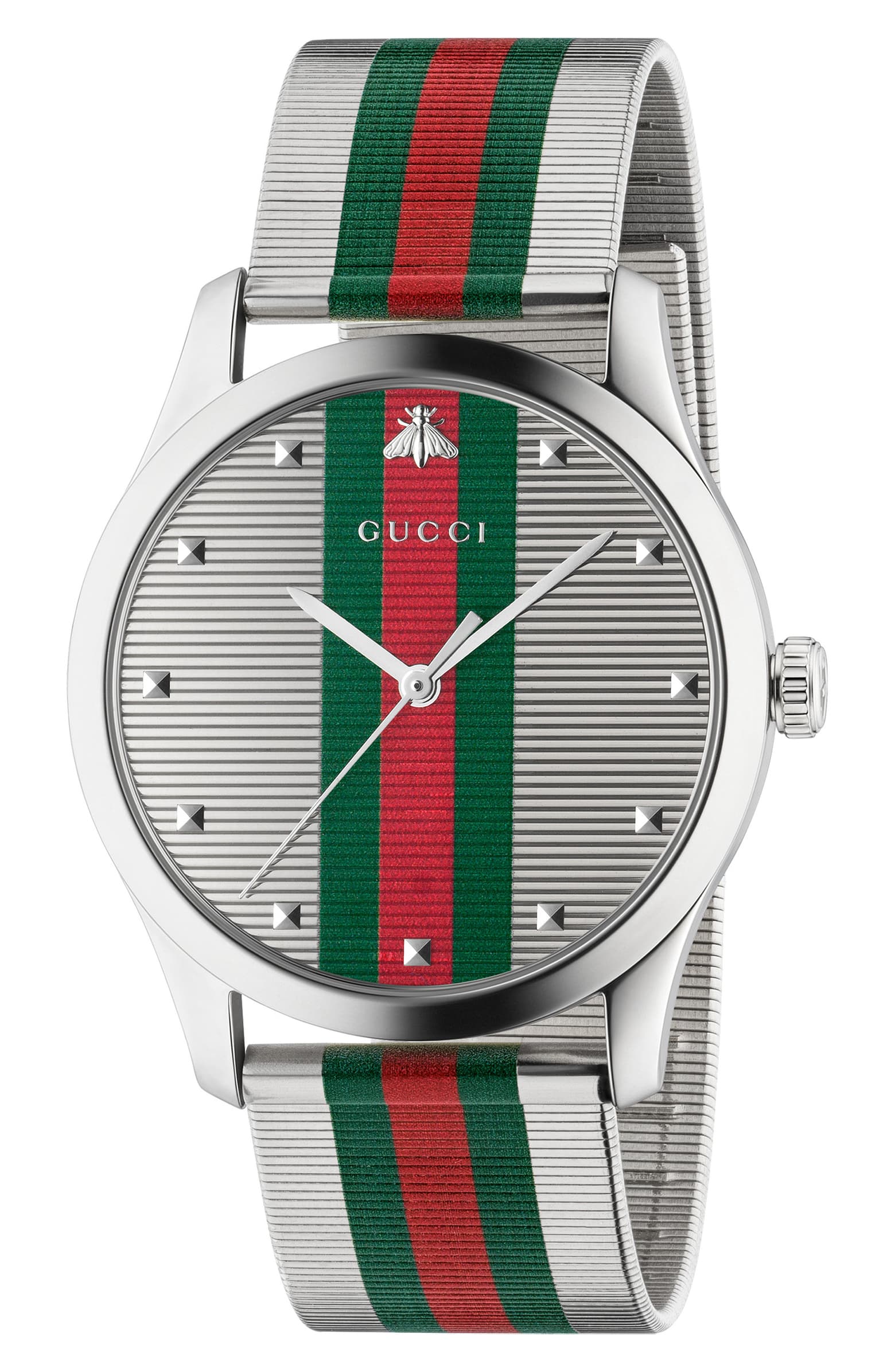 Gucci G-Timeless Bee Stripe Mesh Band Watch
The iconic Gucci bee leads the way on this Swiss-made watch stylized with a stripe-textured dial and unmistakable stripes that continue onto the sleek band. Available at Nordstrom — and featured in the header.
Cost: $1,150.00 USD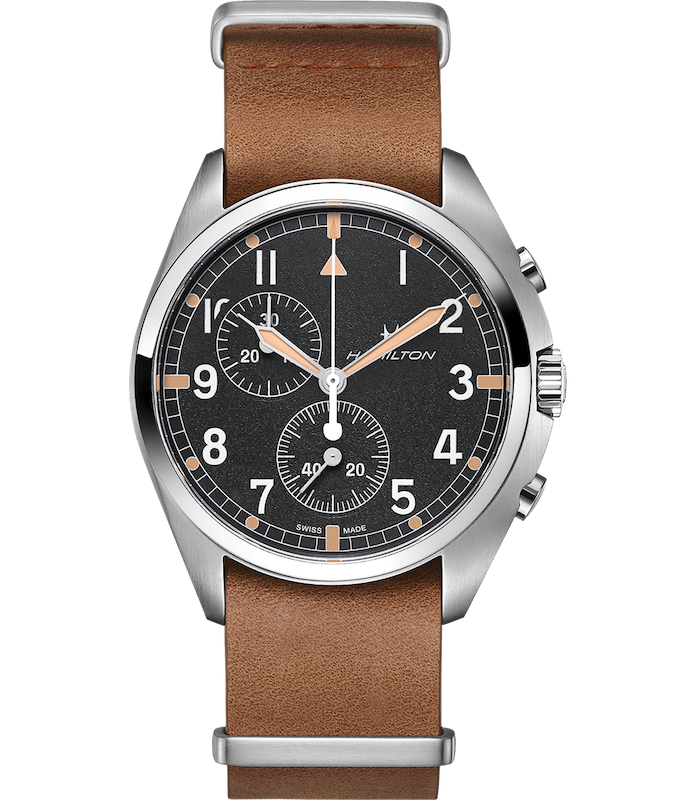 Hamilton Khaki Pilot Pioneer Chrono Quartz*
With its base in 1970s military aviation design, the Khaki Pilot Pioneer range is inspired by tradition but powered by innovation. The Khaki Pilot Pioneer Chrono Quartz is a fashionable, yet reliable watch that is the perfect gift for the traditional watch lover. TROVERIE's free shipping and returns makes gift-giving seamless.
Cost: $625.00 USD
*Sponsored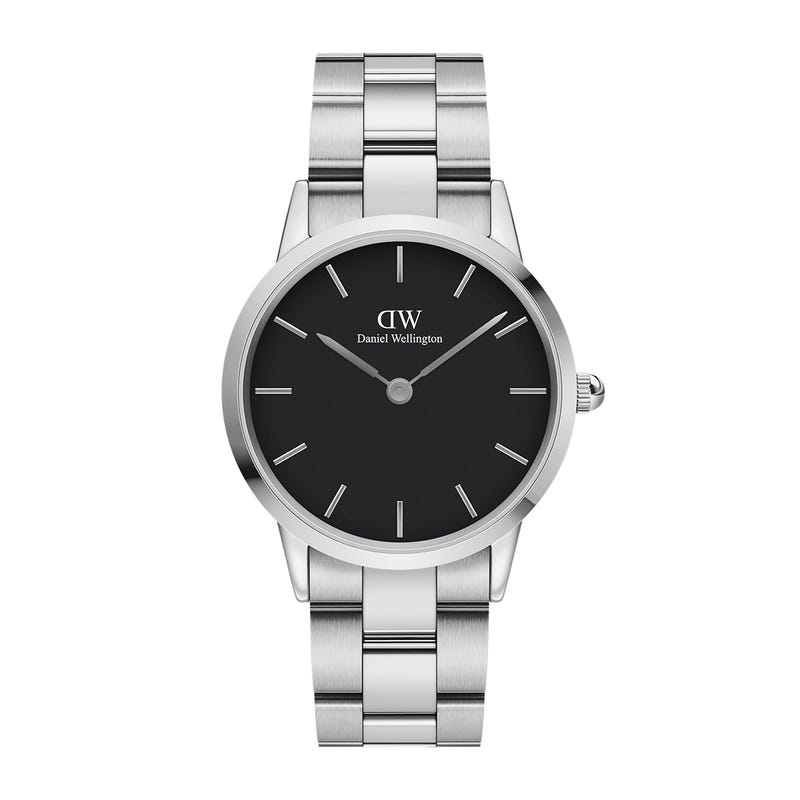 Daniel Wellington Iconic Link Silver 36mm
A modern take on a classic design, the Iconic Link is the revelation behind years of meticulous craftsmanship. The Iconic Link features a luxurious metal bracelet with three-piece links; each segment is comprised of solid steel, individually crafted pieces in an elegantly tapered form, ensuring a seamless transition from case to clasp.
The distinctive and sculptural lines of the raised midpiece blend effortlessly with the watch case, as our signature twelve index dial takes on a renewed, modern silhouette.
Cost: $295.00 CAD
Breitling Avenger Chronograph*
Bold, extremely robust and shock resistant, the Avenger Chronograph 43 is the most versatile and compact Avenger chronograph. As a true Breitling Avenger, it can be used wearing gloves and offers unrivalled safety and reliability to any airborne adventurer. The Avenger Chronograph 43 features a sturdy 43mm stainless-steel case, black dial and a stainless-steel bracelet that fits a folding clasp. In-stock and available today on TROVERIE. With custom bracelet sizing pre-delivery and complimentary watch polishing, your covetable watch will be perfect.
Cost: $5,650.00 USD
*Sponsored
Tissot PR 100 Chronograph
The Tissot PR 100 is a classic watch destined to be worn often and for every occasion. It features the simple and elegant face the collection is loved for, with the pared-back aesthetic symbolizing luxury, quality and classic style.
Cost: $625.00 CAD
Guess Black and Silver-Tone Analog Watch
Stay sharp with this black-on-black analog watch face, featuring a mesh bracelet, silver-tone trim and matching black case. Perfect for completing any black on black look.
Cost: $175.00 CAD
TAG Heuer Connected Modular
Black rubber with black mat ceramic bezel. Removable lugs, Capped fine-brushed and polished rose gold. Technology engineered with intel.
Cost: $3,200.00 USD
Shop away! ???? But don't forget to check back soon for our regular Gift Guide Series leading up to the Holidays. >>>