30th September 2019: Artesian Solutions, the powerful technology for client facing commercial teams, once again celebrates the resounding success of its annual 'Brain of the City' Quiz for the Lord Mayors Appeal City Giving Day.
Following the success of last year's event, The Artesian team were determined to make the popular quiz night bigger and better in 2019. Working in partnership with hosts Pinsent Masons, RSA, BACB and the Guildhall, the event took place across four venues. 60 teams took part raising a total of £4,000 (doubling last year's total), from a combination of entry fees, refreshment sales and a Heads and Tails Challenge (raffle with a difference), which alone raised £1,000.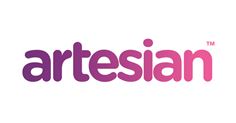 Artesian logo
Artesian's resident quiz master, and Senior Customer Success Manager, Nick Boardman hosted the event alongside Artesian quiz masters at each of the four venues. After nine hard fought rounds team 'Salix Regenerated' from Salix Finance walked away with the accolade of 'Brain of the City'. Team 'Diehards' representing City of London Tour Guides came a close second.
Speaking about the event Nick Boardman commented: "It was a true honour to once again take part in this annual celebration of volunteering and philanthropy in the City. It was an absolutely fantastic evening with everyone really getting into the spirit of the event and determined to raise as much money as possible for the Lord Mayors Appeal and all the amazing charities it supports. Special thanks to all four venue hosts, Pinsent Masons, RSA, BACB and the Guildhall, along with all the teams who helped to make this year's Quiz Night one to remember."
NOTES TO THE EDITORS
For more information about Artesian Solutions please contact:
Kelly Prior, PR Consultant
Tel: 07730 572878
Email: [email protected]
About Artesian
Artesian is a powerful technology for client facing commercial teams, designed to accelerate revenue growth by helping create deeper and more meaningful B2B relationships.
Artesian has invested over a decade creating leading technology which can read and interpret millions of sources of unstructured content published online which it can combine with factual data about companies. The resulting powerful insights and triggers are used to create meaningful conversations to drive engagement and better long-term customer relationships. Artesian's usage and adoption rates are some of the highest in the software industry with a browser, mobile device and integrated CRM user-experience.
Artesian ENGAGE helps sales and customer facing teams create genuine relationship-based customer experiences by providing them with a suite of tools to find, get to know, engage, sell and retain.
For companies in regulated industries, Artesian's Risk and Compliance Hub (ARCH) uses a sophisticated fully programmable and configurable decision engine to continuously monitor real-time credit risk and KYC data sources, applying a company's own internal policies to immediately flag potential issues so they can be resolved by the front-line teams who are best placed to engage with the client.