Have you always wanted try a real Belgian waffle? What about borscht? Perhaps you're missing a favorite dish that your neighbor's grandma made when you were growing up? Cooking is always an adventure, especially without a good recipe. A quick google search might pull up an okay recipe but you might have to weed through several pages just to find the ingredients. For a new-to-you recipe, go straight to the source with a cookbook you'd like to visit next. Amazing food should not be limited to traveling — make it at home and share with your loved ones!
As a more frugal alternative to globe-trotting, cooking your way across the globe will transport your taste buds and maybe open up the doors to some new local grocers. Inside the pages of these cookbooks, not only will you find enticing recipes for every type of cuisine, but treasured family stories — the kind that get told over and over with big laughs — lush landscape photography, and the historical and cultural information you might learn on a guided tour.
No passport needed for this world tour — I've divided this list up by continent for ease of navigation. Grab your apron and let's get cooking!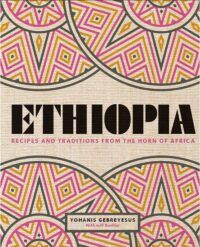 Ethiopia: Ethiopia by Yohanis Gebreyesus
Gebreyesus invites readers on a culinary journey, with recipes for hearty soups, meats, vegetarian dishes, and gorgeous photography to show off the beauty of Ethiopia in this James Beard award-winning cookbook.
Gambia: The Gambian Cookbook by Michele Daryanani, Shakhil Shaw
Childhood friends Daryanani and Shaw swap stories and treasured recipes in this comprehensive Gambian cookbook.
Step into Adjonyoh's kitchen for a taste of bold, remixed, and traditional Ghanian foods.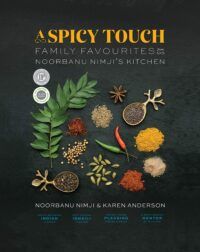 Kenya: A Spicy Touch by Noorbanu Nimji, Karen Anderson
Kenyan and North Indian cultures come together beautifully in this gorgeous cookbook.
Madagascar: Mankafy Sakafo by Jill Donenfeld
Inspired by her travels, Donenfeld shares Malagasy recipes using fresh, plentiful ingredients like rice, coconut, and seafood.
This beautifully illustrated cookbook includes 80+ recipes from Mauritius and nearby islands.
Moroccan food blogger Benkabbou shares family recipes and exciting new dishes in this beautiful cookbook.
Chef Chy has gathered 92 of the most popular Nigerian recipes, for the definitive guide to Nigerian cookery.
Mother-daughter team Hidaya and Upewa share their favorite dishes and cooking tips with warmth and laughter.
Part memoir, part cookbook, Mwanza shares his personal history through food and photos.
Sample an array of exciting flavors with this cookbook that features recipes from all over Africa, from Angola to Zimbabwe.
Australia and Oceania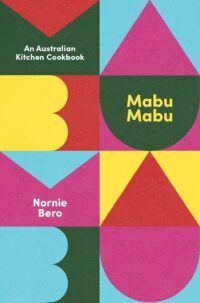 Chef Nornie gives simple, accessible instructions for dishes like wild boar, kangaroo tail bourguignon, and tips for foraging.
Taste the best of Fiji's food culture with recipes for cassava, seafood, and bright tropical fruits.
This 200-recipe collection is a collaboration of New Zealand's best, for a delicious round up of kiwi favorites.
Europe
Step into the Albanian kitchen to create over 150 classic dishes, like sweet and syrupy tulumba, hearty soups, and savory pastries. 
Chefs Fercher and Karrer dish up over 180 desserts, pastries, and Austrian baking basics to satisfy your sweet tooth.
This cozy book is packed with recipes for slow cooking, stews, desserts, soups, for all kinds of occasions.
Bosnia and Herzegovina: Balkan Comfort Food by Jas Brechtl
Fall in love with 50 flavorful recipes, including a highly-rated eggplant Parmesan dish, from Bosnia and Herzegovina, and Balkan neighbors.
This collection of 140 recipes brings Bulgarian home cooking into your kitchen, including soups, stews, and yummy cheese pastries.
Simple and classic, this book is a great primer for Croatian cooking.
Cyprus: Ripe Figs by Yasmin Khan
Travel the Mediterranean without leaving your kitchen, with recipes for soups, flat breads, sweets, and more.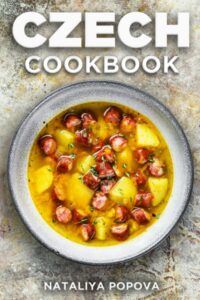 Have some history with your dinner with this informative cookbook.
Visually appealing and concise, this book has 25 simple recipes to explore Danish food.
Immerse yourself in Baltic culture and history with this cookbook, with recipes for pickles, soups, and refreshing summer desserts.
This classic cookbook includes home-style favorites like split pea soup, sour rye bread, and pastries.
Explore the culinary regions of France in this gorgeously photographed book.
Georgia: Supra by Tiko Tuskadze
In 100 recipes, Tuskadze shares Georgia's unique food culture and history.
Learn to make 80 of Germany's essential soups, breads, and sweets with simple, clear instructions and a bit of German history on the side.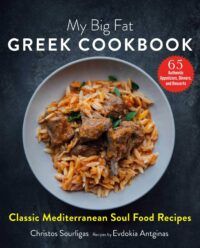 Sourligas shares iconic Greek recipes, like moussaka and spanakopita, made sweeter with family stories and full color photographs.
Try out traditional Hungarian recipes with a contemporary twist.
Restauranteur Gíslason shares his creative process and collection of surprising Icelandic dishes.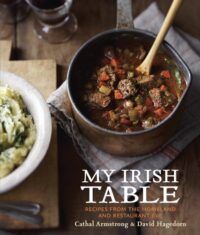 Ireland: My Irish Table by Cathal Armstrong, David Hagedorn
Chef Cathal Armstrong shares his culinary journey, in 130 recipes that highlight Ireland's bountiful produce, dairy, and meat industries.
This kitchen library staple has been in print for 30 years, with charming illustrations and delicious recipes. There's something for everyone with recipes for soups, pastas, vegetables, and meat dishes.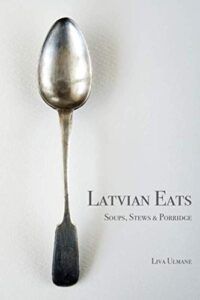 Keep warm with traditional soups, stews, and porridges.
This comprehensive cookbook includes 150 recipes for hearty Lithuanian main dishes, snacks, and holiday desserts.
Luxembourg: Ketty Thull by Carlo Sauber
Explore the beauty of Luxembourg through recipes, stories, and gorgeous photographs.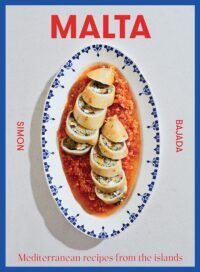 Bajada captures the unique blend of cultures that make up Maltese cuisine in this cookbook.
Expected publication July 2023
Sample some of Montenegro's basics, including soups, stuffed cabbage, and biscuit cake.
Netherlands: Dutch Treats by William Woys Weaver
This book is a treasure of heritage recipes like shoofly cake and the original Snickerdoodle cookie recipe.
Bake your way through the seasons with this baking book. Berg shares recipes for delectable treats, homemade snacks, and everyday eats.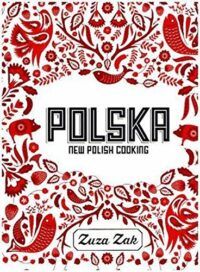 Poland: Polska by Zuza Zak
Zak shares a fresh, new take on traditional Polish dishes, with enticing photographs and tidbits of Polish history.
Dive into Portuguese cuisine with 555 recipes, celebrating home cooking, fine dining, and everything in between.
Romania: Carpathia by Irina Georgescu
Food writer Georgescu celebrates Romanian tradition with recipes for street food and breads, shareable sides, and pickles and preserves, in this gorgeous book.
Russia: Kachka by Bonnie Frumpkin Morales, Deena Prichep
Morales offers a sparkling, contemporary approach to traditional Russian fare, in 100 nostalgic recipes.
Try out Serbia's unique fusion of Middle Eastern, Balkan, and Mediterranean flavors with this book.
This novice-friendly book includes recipes for dishes like roast pork, goulash, or cheesy baked chicken.
Nostalgic and modern, this cookbook includes 80 recipes for simple, seasonal dishes for eating well.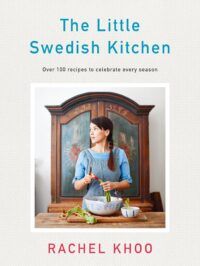 In 100 simple and beautiful recipes, Khoo provides a guide to Swedish main dishes, sweets, celebratory meals, and everyday eats.
Join food blogger Andie Pilot on a culinary journey through Switzerland, with recipes for traditional fare and modern classics.
This 550-recipe volume includes regional variations on Turkish classics like chicken kebabs, pistachio baklava, and lamb kofte, with gorgeous photography, cooking tips, and historical notes.
Ukraine: Budmo! by Anna Voloshyna
Celebrate good food with this vibrant book of Ukrainian treats, main dishes and sides, and special holiday meals.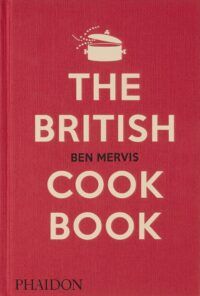 Mervis guides home cooks through 550 of Britain's classic dishes, including Welsh rarebit, Victoria sponge, and shepherd's pie.
North And Central America
The Moonflower Room was a special dining club in Nassau, Bahamas, serving up plant-based locally sourced meals. This lyrical cookbook reproduces some of the famous recipes with stories and Bahamian food traditions.
Take it step by step with this easy guide to your favorite Caribbean foods like Bajan flying fish and cou-cou.
Go beyond the basics with tempting tamales, stew chicken, enchiladas, and coconut delicacies.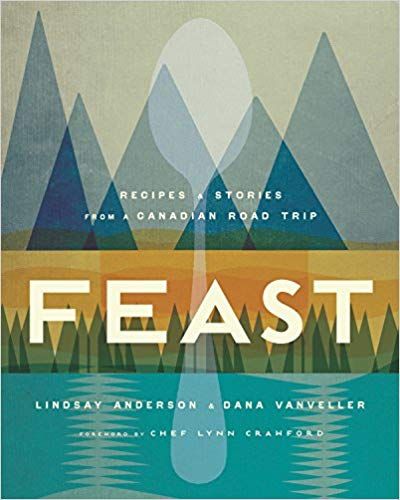 Explore the diversity and beauty of Canada through the stories and recipes of 80+ contributors in this road trip cookbook.
Cuba: A Taste of Old Cuba by Maria Josefa Lluria De O'Higgins
Step back in time with 150 recipes inspired by O'Higgins's Cuban childhood.
Raphael guides readers in making traditional Dominican foods like callalloo soup and octopus, with an updated twist.
Blogger Vanessa Mota invites you into her Dominican kitchen with 80 flavorful traditional recipes.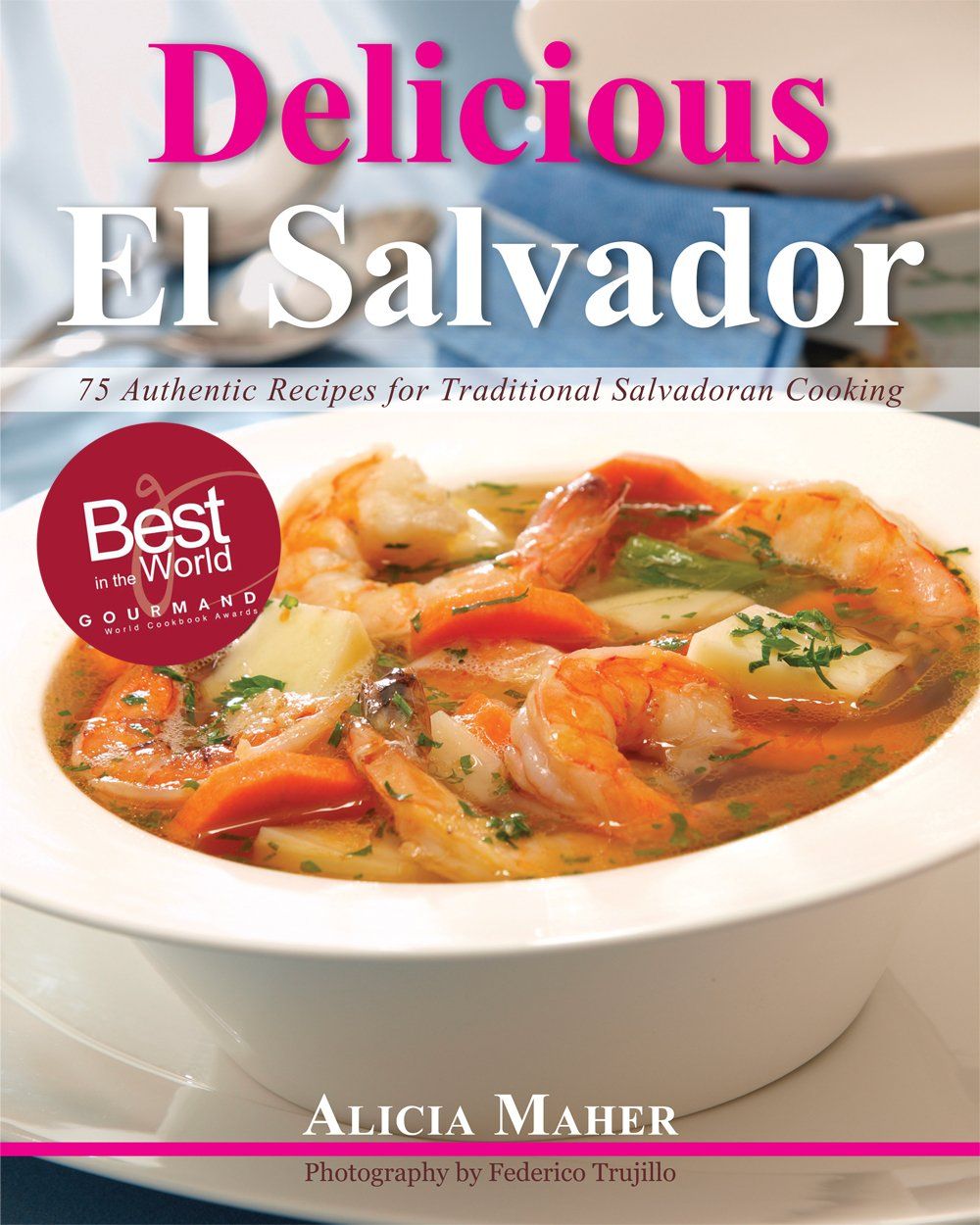 Maher shares over 70 recipes for everyday Salvadoran favorites like soups, stews, tamales, and pupusas to keep your table full of delicious meals.
Chef Amalia offers a fresh approach to traditional Guatemalan cuisine, with nods to her grandmother's kitchen and French cooking techniques.
Haiti: Bak Fritay by Natacha Gomez
Bring Haiti's tastiest street foods home with this colorful cookbook.
Just like Abuela used to make it: Tamajon shares recipes and stories from her own family's table.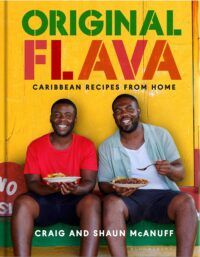 Jamaica: Original Flava by Craig McAnuff, Shaun McAnuff
Brothers Craig and Shaun share Jamaican dishes full of flavor and fun, like banana fritter cheesecake, plantain bean burgers, and curry goat.
Mexico: Oaxaca by Bricia Lopez, Javier Cabral
This cookbook includes 140 delightful recipes from the culinary heart of Mexico.
Reminiscing on her childhood in Granada, Nicaragua, Espinoza-Abrams shares her grandmother's recipes.
Chef Yadira shares tips for creating authentic Panamanian food at home.
Part cookbook, part foraging guide, this practical and approachable book focuses on ingredients indigenous to the USA.
South America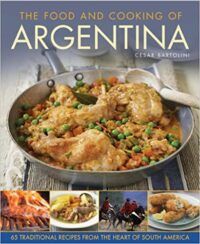 Explore Argentina's traditional and exciting cuisine in 65 recipes, including Argentinian barbecue.
This cookbook is a love letter to de Oliveira's home country, including stories of tradition and culture surrounding recipes and photographs.
Explore Chile's bountiful indigenous foods like potatoes, corn, and quinoa.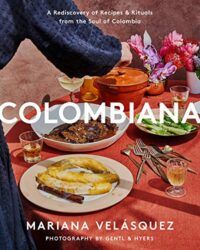 Colombia: Colombiana by Mariana Velásquez
Turn your next dinner into a Colombian feast with this vibrant book of recipes and tablescapes.
Discover Ecuador's rich flavors in 70+ practical recipes.
Brown incorporates childhood dishes from Guyana with Caribbean flavors from Jamaica and Trinidad to fit paleo dietary needs.
Expected publication August 2023
Peru: The Fire of Peru by Ricardo Zarate, Jenn Garbee
Bring Peruvian flavors to your kitchen, guided by restauranteur-chef Zarate.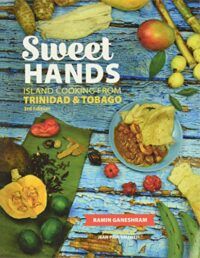 Trinidad and Tobago: Sweet Hands by Rain Ganeshram
Updated with 120 recipes, this cookbook brings the exciting flavors of Trinidad and Tobago into your kitchen.
Venezuela: Arepa by Irena Stein
Learn to make Venezuela's most defining food, plus all the fillings to go inside the round, crispy bread.
Expected publication July 2023
---
Just in case your kitchen library is still missing a few volumes after that round-the-world trip, visit our cookbook archives to fill in the gaps.